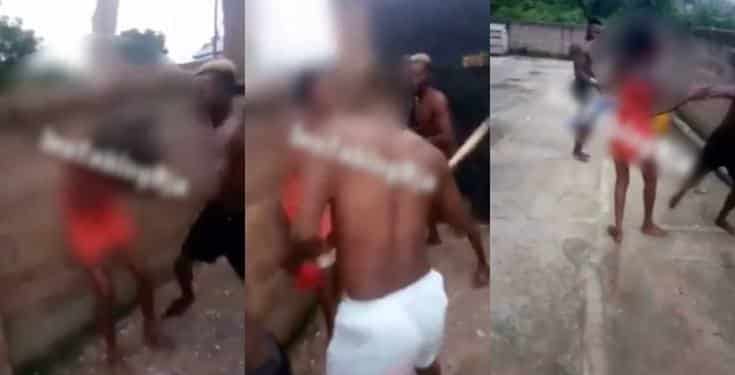 Four students of a tertiary institution in Ede, Osun State, have been remanded at the Ilesa Prison after they beating a prostitute who refused to sex without a condom.
According to DailyTrust, one of the accused had reportedly picked up the 30-year-old mother-of-two at Pavilion lounge in Osogbo, with the agreement to pay her N5,000.
However, when they got home, he was said to have insisted that he would have sex with her without condom. When it became clear that the sex deal would be done without a condom, the lady declined and refused to go ahead.
This led to a heated argument and when the lady was leaving the following day, the accused refused to pay her, claiming that they did not have sex.
Meanwhile, the hooker insisted on collecting her money, since she spent the night and that not having sex was not her fault. This led to another argument, with three friends of the primary suspect joining in beating her up.
In the process, the four men accused the lady of stealing some documents in the house and they went ahead to assault her. The matter was later reported at the Ede 'B' Divisional Police Station where the four accused persons were detained.
The suspects, James Oluwaseun, Abdulah Olamide, Samuel Okoya and Isreal Babatunde, were later arraigned before a magistrates' court in the state. The Magistrate, A.A Olowolagba, was said to have granted them bail, but they were taken to prison when they could not meet the conditions.
Watch the video below;