"Your Mother, Carol Afegbai Killed A UNIBEN Student In 2013″ – Nigerians Blast Actress Lilian Afegbai
Nigerians are calling for the arrest of CSP Carol Afegbai, the mother of Nollywood actress Lilian Afegbai, for allegedly killing Momodu Ibrahim, a student of the University of Benin (UNIBEN) in May 2013.
Social media users are dragging the actress on Twitter, asking her to produce her mother, CSP Afegbai, who is said to have shot Ibrahim three times in the chest on board daylight, buried him and later exhumed his corpse.
It was gathered that in June 2013, the Edo Political Forum (EPF) had urged the then Inspector-General of Police, Mohammed Abubakar, to investigate the death of Ibrahim who was murdered "animalistically by CSP Carol Onyekachi Afegbai, the Divisional Police officer (DPO) of Ogida Police Station in Edo State".
The body, in a petition signed by Emmy Uwangue, said the then Commissioner of Police (CP) alleged that the young man was an armed robber.
The EPF accused the Commissioner of "relying on the mendacious information that was given by the She-devil DPO who they also described as the first daughter of the devil (Carol Afegbai)".
The petitioners quoted the CP as saying that the student was "a bus driver and that a cut-to-size gun was found on the young man after he was shot just about 100 meters from his family's house where he resided before Afegbai killed him."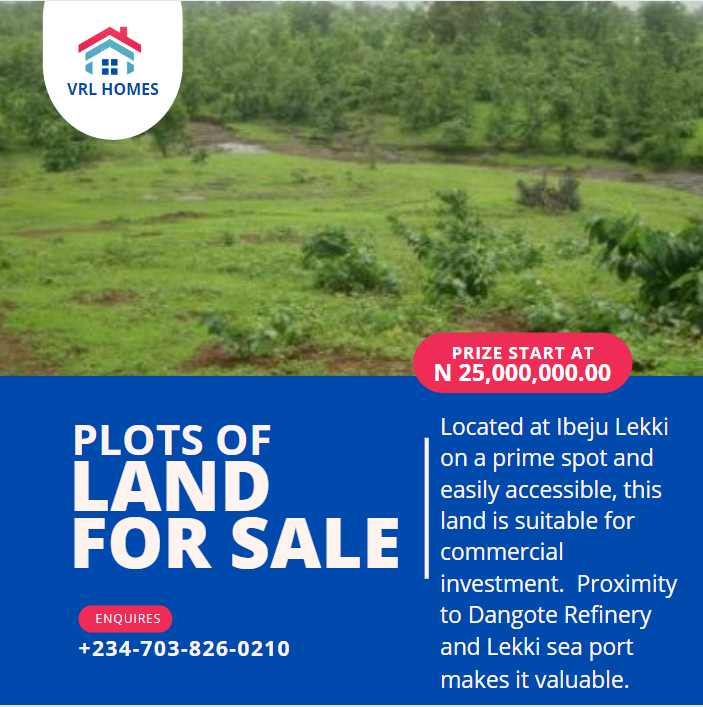 They noted that that CSP Afegbai claimed having a nightmare the day before the incident in which she personally killed two armed robbers.
"Carol Afegbai led out a team on May 27 looking for two imaginary armed robbers to kill, saying that her dreams always come true."
The forum decried that Momodu Ibrahim was hurriedly buried on May 28, 2013, without the consent of the family or any close relative.
"How can you kill an innocent boy and bury him, this is another Clifford Orji in Edo State as killer DPO Carol Onyekachi Afegbai," the petition said.
EPF demanded that Afegbai be dismissed and be "tried for murder for killing innocent persons, and be investigated properly about the source of her stupendous wealth".
Since then, the Police has not provide any update. Nothing has been heard or said about the case until yesterday when Nigerians opened a remembrance book, recalling how Lilian's mother, Carol allegedly executed a citizen seven years ago.
Lilian Afegbai has strongly supported the #EndSARS movement but sadly her mum Carol Afegbai was a Police Officer who brutally killed Ibrahim Momoh in 2013.

Do we appreciate Lilian's support? Yes

But we want her mother Carol to be charged & prosecuted. End of story

— Dr. Oluwafemi Anthony (@thefemianthony) October 16, 2020
Lily afe's mother was a police DPO and she allegedly killed and buried a uniben student in 2013, to think no one would have remembered if she didn't make that dumb video.

— Uloma (@TheUlomaa) October 16, 2020
Hey there, @lilyafe Pls can you clear some of these allegations about someone related to you being a DPO, that's responsible for killing a Uniben student in 2013? Thanks! https://t.co/XenM8ajNhq

— Beejies (@beejiess) October 16, 2020
CSP CAROL ONYEKA AFEGBAI is responsible for the death and murder of Ibrahim Momodu, a final year student at the University of Benin 2013. @lillyafe thank you for the chicken republic you bought the protesters but we can refund you if that's the price to speak the truth. #EndSARS pic.twitter.com/uY90bz65uS

— Dad. (@cloverlagos) October 17, 2020
I just read of Momodu, a young man killed by Carol Afegbai a terrible DPO 7years ago.

He was named an "armed robber", they planted guns on him and killed him.This boy was in 5th year in uni. And she killed him.

Today is the day we fight for Momodu.
Arrest Carol Afegbai now.

— #OurFavOnlineDoc 🩺🇳🇬🇬🇧💎 (@DrOlufunmilayo) October 17, 2020
Is this not Lilyafe????#EndSARS https://t.co/8sGq7LtTDi

— Fat Belly 'Nenye (@The_Nenye) October 16, 2020
That Lilian Afegbai mum's matter, we must resurrect it. The student she killed was in SLT, life science faculty, Uniben. I remember my neighbors went to protest, shocked she got away Scot free. We need to tag the handles that can begin investigation, Ibrahim has to get justice.

— Aituaa (@Aituaa_) October 16, 2020
Lily Afe's mother killed and lied against an innocent person and she has the guts to be chatting shit about Lekki protest. She and her stupid friends have been bringing alcohol and weed to the protest.

— Ashleyxx (@ashleyismynam) October 16, 2020
Hi @lillyafe

They said, your mother (CSP Carol Onyekachi Afegbai) is a murderer,she shoot a student 3 times in the chest and hurriedly bury his corpse.

We don't want to confirm from you if it's true or not. We just want to know where is your mother? #EndSARS

— AUNTY ADA (@Auntyadaa) October 17, 2020
If you read lily afe mother's case, you will be very very angry!!! She killed and buried that boy ohhh, she exhumed the corpse set after shooting him on the chest three times!! That woman must be brought to justice🙏🏿

— FEYI OF SPARKLES BABES (@Auntyfeyi) October 16, 2020
Madam Sulia Queen, There's an allegation that your old wicked Mum, CSP Carol Onyekachi Afegbai, then DPO of ogida police station in Benin-city, extrajudicially killed a Uniben student in the year 2013 & hurriedly buried him in a shallow grave. #EndSARS #ReformTheNigeriaPolice https://t.co/KQzjIyxc6L

— Duke of Africa (@Allezamani) October 17, 2020
Lily Afe don put Padlock for her IG account. Yup, her Mother did that shit they said she did – Guilty as fuck.

— … (@Sxmto_) October 16, 2020
Majority of those on the streets today are like Lilian Afegbai…their parents are part of the reason we are here.
However, this doesn't stop the govt from doing the right thing with regards to the rot in the police force, I'm hoping her mum is caught and made to pay 4 her crimes https://t.co/MHkvS6a44L

— Souljah (@jeffphilips1) October 17, 2020
https://t.co/hl40H46o9U this is the 7year old youtube video made by a passerby. Lily Afe's mother killed the innocent guy in broad daylight!
Check 2013 Sahara reporters news. They tweeted about it. She must be brought to book. SHE IS AN EPITOME OF POLICE BRUTALITY .

— jadedgirlprecious (@precyokonkwo) October 17, 2020
Is your mother CSP Carol Onyekachi Afegbai, and did she shoot a student 3 times in the chest and hurriedly bury his corpse? https://t.co/iuqNyHmpW5

— mayowa. (@Wana____) October 16, 2020
This coming amidst the ongoing #EndSARS protest across the country against the SARS tactical unit of the Nigerian Police Force over its brutality, illegal arrest, extortion, extra-judicial killings, among others.