After that distasteful racially motivated Dove ad, we think Africa and the overall melanated community has had enough of the socially set standards as to what constitutes better skin.
They have since apologized for being caught out the second time stating
 "An image we recently posted on Facebook missed the mark in representing women of colour thoughtfully. We deeply regret the offence it caused. As part of a campaign for Dove body wash, a three-second video clip was posted to the US Facebook page. This did not represent the diversity of real beauty which is something Dove is passionate about and is core to our beliefs, and it should not have happened.We have removed the post and have not published any other related content. We apologize deeply and sincerely for the offence that it has caused."
That's why Ghanian model Hamamat has taken it upon herself to forever ban ads that pass that message in her country.
Hamamat drove around Accra pointing out billboards with trigger words like 'perfect skin' and 'naturally fair skin' most of which are from huge skincare companies like Nivea. She has also started an online petition to convince Ghanian president, Nana Akufo-Ado to end this 'attack' on dark skin.
On what started this passionate protest, Hamamat stated:
People often ask me what inspires me in life right now and about why I do what I do. Here's why.

With nearly 70% of women (some men) using skin lightening and bleaching creams across Africa, I wonder to myself:

How is it that skin lighteners have become a common part of life in our communities across the continent which is home to an estimated two-thirds of the world's darker-skinned population?

I've read many of the social media posts in response to the recent ad post in Ghana. And, I share the same distasteful sentiments for the ad because it terribly missed the mark to capture the true essence of one's appreciation for natural beauty.

But, it has ignited a necessary worldwide conversation that "we" – starting with the adults, parents, community leaders, activists need to address more consciously and assertively the petition against skin lightening and bleaching.

The negative effects: kidney and liver failure, skin cancer, hypopigmentation should be enough to take a stronger stand.
For me, I believe Africa is awake. We understand who we are and we know we have the power to change our future by correcting our mistakes today.

Join me by signing the Say No to Skin Lightening and Bleaching Petition which we will present to government officials to tighten the FDA's regulations against such products.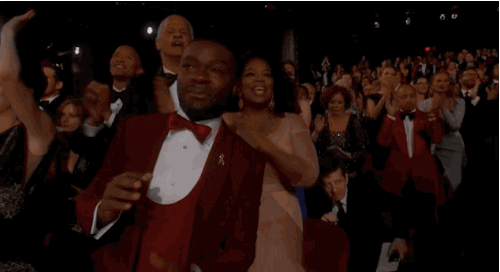 The Dove controversy comes two years after the cosmetics brand faced a wave of criticism for the product literature on one of its self-tanning products. The "summer glow" lotion, aimed at people with "normal to dark skin", was labelled racist because it suggested that consumers with darker skin were not "normal".