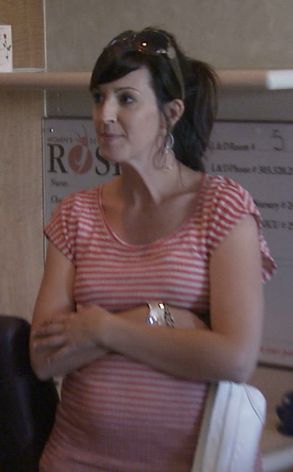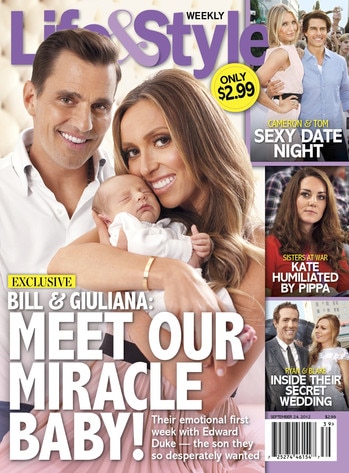 })(jQuery);
If you follow the Reality series "Giuliana and Bill" on E, you should have now been acquinted with these couple. Giuliana is E Network's news host, Serious Events correspondents and also on the Fashion Police Team, her husband Bill is a big time Motivational Speaker.
We have seen the couple lose pregnancies, struggle with infertility and we've also seen Giuliana undergo Breast cancer surgery!
Last Month, their son Edward Duke Rancic was born and today, they revealed the surrogate mum DELPHINE who made it all possible on the trailer for the new episode of their show, something most celebs wont do.