With the avalanche of sneaker releases we've grown accustomed to, it's rare that there are as many solid releases as there are this week. The popular winner will be the latest Off-White x Nike Air Prestos, but there's a lot more releasing that you shouldn't miss. Check out Y-3's latest sneaker, the Kaiwa, for an elevated and sophisticated take on current sneaker trends. The Adidas collaboration with Invincible offers a really beautiful execution of the new-ish 4D. There's a luxe pair of GR Vandals from Nike that we love, as well as the latest offering from John Elliott's ongoing collaboration on LeBron's sneakers. All that and a lot more make for an impressive week.
Nike continues its blistering "Just Do It" collection, featuring the famous slogan with bold designs. This week, a trio of sneakers are done up in a bright orange from toe to heel on top of bright white soles. "Just Do It" appears on patches affixed at the heels, completing the look and underscoring the inspiration. The trio is made up of two Air Force Ones, a high and a low, along with an Air Max 95. Each sneaker has earned a loyal following over decades making this a contemporary way to celebrate Nike's history.
NIKE X OFF-WHITE PRESTO "WHITE"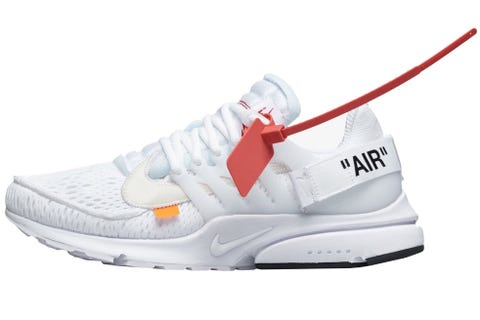 Easily the most hyped sneaker of the week, the duo of newer Nike x Off-White Prestos completes with the white pair. Last week's black pairs sold out whip quick. The white pair, covered in bright mesh, is more prone to getting dirty while you traipse around for the rest of the summer. But even considering their relatively short shelf life, these are definitely worth the cop. Typical Nike x Off-White elements appear all over the shoe, from exposed stitching to an orange tab under the swoosh, plus "AIR" emblazoned at the heel. Lock your pair down before it's too late.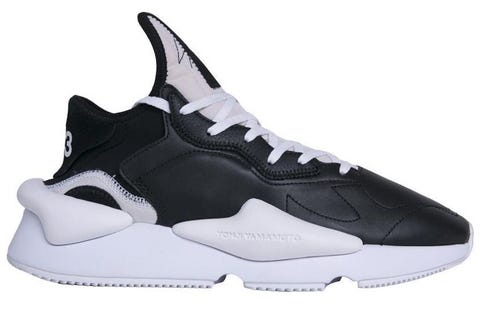 SHOP $400, store.y-3.com
Y-3's most anticipated sneaker in a minute, the Kaiwa, finally hits retailers this week. The shoe is a brilliant combination of progressive styling with classic elements. Y-3 seamlessly combines a chunky, multi-piece sole under a leather paneled sneaker with a sock-like finish. We love the blend of present and future that results in a truly sophisticated look. Many more colors are coming, but from what we've seen, you can't do better than a classic black and white.
ADIDAS X INVINCIBLE 4D "PRISM"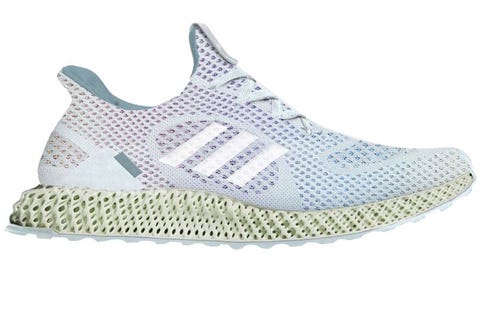 Adidas' 3D printing sole technology, called 4D, is the technological darling of the sneaker world. It's an incredible advancement, and as more and more versions are released, we'll have greater opportunity to witness the possibilities of this new was of fabricating product. Taipei-based Invincible brings us the latest version of the 4D with the "Prism" collaboration, a colorway that utilizes the full rainbow of colors for the knit upper underneath a gray yarn. The result is a sneaker that almost appears iridescent on top of the signature light green printed sole. As far as we know, these will only be made available in Taiwan, but it's worth keeping your eyes open lest they pop up anywhere unexpected.
AIR JORDAN 13 "HE GOT GAME"
Made popular by the 1993 film He Got Game, these Jordan 13s were also worn by Michael Jordan to a little less fanfare. The shoes themselves are pretty low key: A combination of black and white leathers make the upper, while the sole is similarly black and white, with a pop of red on the outsole. That red is reflected in the branding at the tongue. The colorway makes the shoes a friendly wear in almost any situation, even if you don't grab them for the nostalgia.
NIKE X JOHN ELLIOTT X LEBRON JAMES ICON QS
John Elliott is back with Nike, working his magic on another pair of LeBrons; this time, practically reinventing the sneaker. The shoe is done up almost entirely in Nike's hyperfuse materials, playing on levels of transparency to create a look that's incredibly dynamic while still smooth. Black, white, and gray are layered on top of one another to create the upper, while the sole features a full foot translucent air bubble. The sneaker is finished with an icy outsole. The silhouette ends up looking more like a workboot than an athletic sneaker, but with JE's touch they're neither. Instead, they're just a great lifestyle look.
ADIDAS X NUMBERS EDITION "CITY CUP"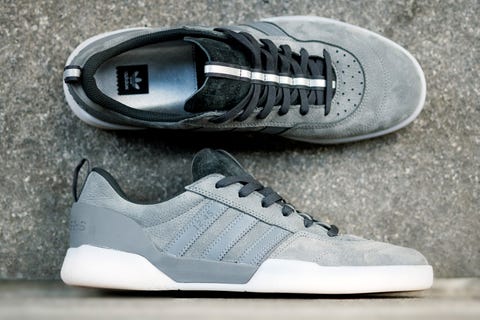 You can always count on Adidas Skateboarding to create no-nonsense, low-profile sneakers at affordable rates. That's exactly what's on the table in the latest collaboration with L.A.-based Numbers Edition. The skate shop created a colorway that combines tumbled gray nubuck with tonal leather stripes and a matching midsole. A darker suede tongue balances the gray with a white outsole, making for a timeless shoe. They have a younger feel than something you'd shell out another Benjamin for, but the skate sole guarantees these will last you through the next couple seasons.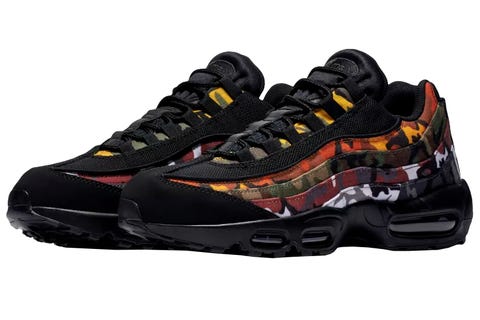 We know that the "Just Do It" Collection from Nike is offering a lot of look, but it's not quite as much look at the ERDL Air Max 95s. ERDL is what we call one of the most popular woodland camos, and Nike brought together six different colorways of the print into a single shoe. (You'll only see five in this picture, but there's a pink take under the sole, too.) The Air Max 95 is actually the perfect sneaker for this execution, offering layer after layer of camo that will do anything but blend in. To offer some balance, there's black suede at the toe, black mesh embedded into the upper, and an all-black sole for some well needed eye rest.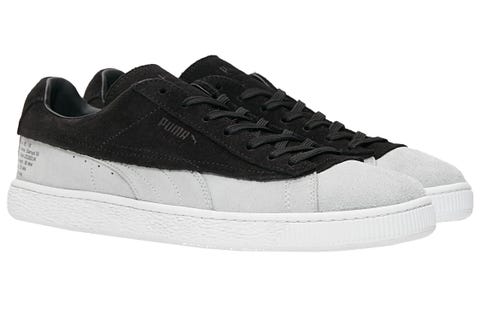 It's rare that sneaker companies continue collaborative relationships as long as Puma and Stampd. Usually the market booms and busts, so it's good to see two companies continue to explore and create together. These Suedes are something of an engineering marvel, bringing together what looks like two distinct pairs of Suedes cut in half and sewn together. It's not just a trick of the eye, either; the brands have gone to great lengths to make that a reality. The bold fabrication is balanced by bone white and charcoal black suedes on top of a true white sole.
NIKE VANDAL SUPREME "BLACK/GOLD"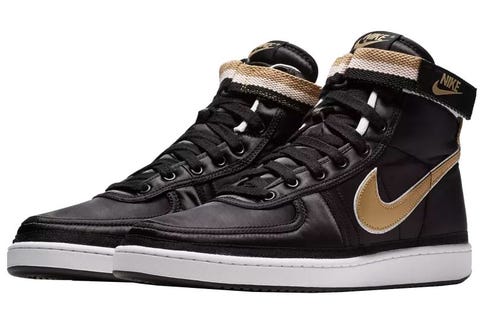 Our personal favorite sneaker of the week is this black and gold pair of Vandals from Nike. The upper is done up in black satin, with all the exposed stitches that make the sneaker feel retro. White and gold layered leather swooshes match the same shades on the woven strap to complete a very elevated look on the shoe we all remember from the '80s. Even with all those bells and whistles, the sneakers are still very affordable at $90.