Governor of Oyo state, Seyi Makinde has come under attack for hosting a South-West unification rally in the state amidst fears of Coronavirus outbreak in Nigeria.
Governor Makinde, who was speaking on Wednesday during the rally held at the historic Mapo Hall in Ibadan, said he organized the gathering because there is no Coronavirus in the People's Democratic Party (PDP) unlike the All Progressives Congress (APC) that its leader admitted that the disease have infiltrated their party.
Makinde said: "Today is the beginning of unity in the South-West region. If South-West is united, the whole country will be united. We are using this opportunity to welcome our brothers and sisters from APC, ADP, ZLP, SDP and ADC.
"I want you to take two things home. And the first is; they are of the opinion that we should not have staged this rally because of the Coronavirus pandemic but it was one of their leaders who said Coronavirus has already infiltrated their party. We all know that there is no Coronavirus in our own party.
"The second is, last week, some people went to Lagos to protest against Amotekun. They did the same in Ekiti yesterday. And you will begin to wonder if these elements are really of Yoruba extraction. But the truth of the matter, which has also been established, is that our people want Amotekun and it has come to stay.
"So, I want to urge us to show deep love to our leaders and their loyalists who have joined us again. Let us tell them they are welcome to their home."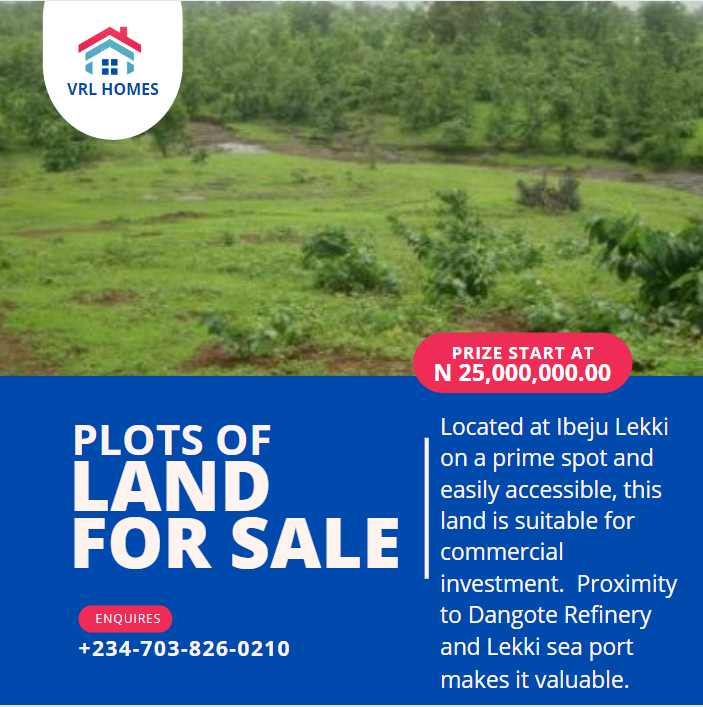 This did not sit well with Nigerians because rally had in attendance a Special Assistant to the governor on Culture and Tourism, Taye Currency, who is alleged to have recently returned from the United Kingdom, one of the countries with high suspected cases of coronavirus.
Taye Currency came back from the UK yesterday and he went to a political rally in Ibadan today. No self isolation, nothing whatsoever?? Oyo state government why did you allow this to happen??@FeedbackOYSG

— TosinPhD (@Donteewrites) March 18, 2020
Also, the health minister, Osagie Ehanire confirmed five more cases of Coronavirus in Nigeria including that of a man who had been in Ibadan for two weeks before departing to Ekiti.
Nigerians have taken to social media to lament the possible effect of the rally and the underlying carelessness on the he Oyo state government.
Yesterday we discovered the Coronavirus case in Ekiti spent 14 days in Ibadan.

That same yesterday, the ruling political party held a mega rally, where it is rumoured that UK returnees were present (including one singer).

If you are in Ibadan now,
Pls, you need to stay alert! pic.twitter.com/I6S5ZZR53r

— #OurFavOnlineDoc 🛂 (@DrOlufunmilayo) March 19, 2020
For the records Seyi Makinde and his team were in Florida in March 4th , they held a mega rally in Ibadan yesterday the 18th , the 14 day self isolation period wasn't observed .

— : (@borie_nla) March 19, 2020
While Lagos and other states are busy so that #COVID19 will not spread, Your Audio Gov in OYO and his PDP chose to hold rally in Ibadan.
A UK SINGER came to perform.
Can you see how irresponsible they are?

The People on the FENCE here lost their voices
Them ABU Doctors & OBY etc pic.twitter.com/cukHqV9rXB

— CBN Gov Akinsola Ak🇳🇬 (@cbngov_akin1) March 19, 2020
PDP, the Party of FENCE SITTERS organized a rally in Ibadan yesterday with a UK Returnee Singer on Stage in the midst of coronavirus. As expected, the Fence is filled to capacity because the culprit is not the APC.

— Ayekooto (@DeeOneAyekooto) March 19, 2020
I hope Seyi Makinde doesn't stain his good reputation on these streets!! Organising a rally in Ibadan at this time wasn't such a wonderful idea but yeah, we can cut him some slack.#CoronaVirusNigeria #CoronaVirusUpdate #FightCOVID19

— ChudeeTheNerd Jay (@UtaziJay) March 19, 2020
The Ekiti State confirmed case of coronavirus stayed in Ibadan for 2weeks before going to Ado Ekiti, Ekiti.

The same Ibadan where the Governor of Oyo State deem it fit to organise a Mega Rally for the PDP today.

🤦‍♂️🤦‍♂️🤦‍♂️🤦‍♂️🤦‍♂️

No matter what, I believe we will triumph. 💪 pic.twitter.com/hzQZDj7yQg

— Ondo First Born® (@OndoFirstBorn) March 18, 2020
Report says our SA Culture and Tourism just returned from the UK and he is in Ibadan for one rally like that

Quarantine this motherfucker pls 😭

— Akin Akínwálé (@mrlurvy) March 18, 2020
Taye Currency came back from the UK yesterday and he went to a political rally in Ibadan today. No self isolation, nothing whatsoever?? Oyo state government why did you allow this to happen??@FeedbackOYSG

— TosinPhD (@Donteewrites) March 18, 2020
With that stupid selfish Rally in Ibadan yesterday @seyiamakinde you will not win second term for putting the lives of all Nigerians in danger. God will show himself to you and your useless party. @adeyanjudeji if truely u an activist I expect you to speak on this issue of Ibadan

— Wale S Akerele (@akerele_s) March 19, 2020
Is Governor Seyi Makinde does not have a good advisers or he does not listen to them? While many countries including Nigeria are restricting and banning crowds, he was organising campaign rallies.

And funny things is there is a case attached to Ibadan concerning #COVID19 pic.twitter.com/ZsJgtFkU40

— Olayemi 🇳🇬 (@olayemi_123) March 18, 2020
While Americans are doing beach party in florida, Ibadan is doing rally under the able leadership of "Seyi Makinde" in the midst of this #coronavirus
One thing will surely kill man, these people are telling us that fear should not be one of those things that should kill us.

— Yomi Akinsola🇳🇬 (@yomiakinsola) March 19, 2020
Even the fuji musician that sang in the rally just come back from UK and he suppose to be on quarantine for 14 days before going out to sing but nothing like such. Even we that reside in Ibadan are panic regarding Audio governor act yesterday seyi makinde

— Unlimited Ola (@UnlimitedOla1) March 19, 2020
While serious Governors were doing the needful running up and down to keep citizens safe, Seyi Makinde hosted his co-clowns in their hundreds.

I don't envy Oyo people. pic.twitter.com/MUwElqRNke

— Adebola Taofeek (@iam_ademuyiwa) March 18, 2020
😁😁😁😁 the new SSA media to seyi makinde https://t.co/Z0yHkTVFV9

— ADE OLA JAIYEOLA (@jayeboy2002) March 19, 2020
Did Seyi Makinde host PDP rally amidst scare of the Coronavirus?

That's truly regrettable & a minus on his part. It shows the huge disconnect between the political elites & global events.

If Coronavirus pandemic breaks out in that state, Seyi Makinde should be held responsible. pic.twitter.com/z9ekvGmTo9

— 🇳🇬 NEFERTITI – (The beautiful one has come)🇺🇸 (@firstladyship) March 19, 2020
The American who took the Coronavirus to Ekiti had spent 2weeks in Ibadan with his friend and driver. The American died in Ekiti 72 hours after their arrival, the driver tested positive but the friend a female is negative!

And Makinde was holding rally in Ibadan today. Terrible!

— Ayekooto (@DeeOneAyekooto) March 18, 2020
Governor Seyi Makinde but why? Why did you decided to receive Corona virus infectors?😲🙆🤦 pic.twitter.com/PvTktNLFY6

— Engr. Azeez Ibrahim (@azeez_ibrahim11) March 18, 2020
What do you expect from an Audio Governor? I feel like Seyi Makinde should be more ready for governance than what we have. He's fooling Ibadan people presently but how long can he continue fooling them is what I don't know!

— Bolasunkanmi (@rasaqsunky) March 18, 2020
https://twitter.com/Ade_Nurayn/status/1240608657450164226?s=20