Father of Chelsea Football Club's midfielder, Mikel Obi, who was kidnapped and kept in captivity for 12 days, Pa Michael Obiekezie (Obi) has sensationally revealed his ordeal in the hands of his abductors. He said that despite the kidnappers' brutal treatment they still demonstrated some sense of sanity.
Giving gory details of what happened, Pa Obi disclosed that a cook was sacked by the leader of the gang for cooking a jollof rice with too much pepper. "There was too much pepper. So, I couldn't take two spoons. Their chairman, Ifeanyi, got angry with him (the cook). He asked him if he wanted to kill me. The leader yelled at the cook," he revealed.
Pa Obi said that leader of the kidnappers apologised to him for the bad food.
Speaking for the first time, after his abduction and release, Pa Obi gave detail of his encounter with the kidnapers, even when his son did not want the interview to hold. He had said: "Let me tell you, police dey do their job, una self dey do una own. So, make we talk."
On whether he would forgive his abductors, Pa Obi said: "Let God decide because God owns us all. Let God decide for them. Anything God gives to them, let them take. As for me, it is not easy to answer that question."
To kickstart the interview, Saturday Sun asked Pa Obi what he does each time he wakes up in the mornings.
He revealed: "What I do is to ring the bell in my bedroom. That bell is for them to get ready for morning devotion. The bell is by the side of my pillow. Wherever they are, they must come to this centre parlour. I ring the bell after easing myself.
"The next thing I do is to take my Bible, my chaplet and my pair of glasses. I am a Catholic. I sit down here and watch them come in one after the other. My wife leads us in prayers. Once we are ready, we start with some songs, calling on the Angels of God to come down. That is what we do every morning. After the prayers, everybody will get set for his or her job, whether you are a student or a trader."
But on the day he was abducted, Pa Obi had no feeling that something unpleasant was going to happen when he left home for his office. He also attended the 12.30pm mass, which, to him, is a matter of routine.
How were you kidnapped? It was around 6 O'clock…I normally close around that time. I was on my way home, through the abattoir road, very close to SSS newly constructed building. It was that place that these people blocked me with their Hilux van, the light green type, belonging to the Nigerian Army. They were soldiers; five of them in their uniforms. That was how the whole thing started. At that point, they didn't manhandle me. What they did was to tell me that they were advised by their O/C to come and arrest me. I asked them what I had done. They said I would have to explain myself when I got to their headquarters. Seeing them the way they were dressed, in the uniform of the Nigerian Army, I never thought of a different thing other than that their O/C might want to see me because of my son. I thought that he may want me to talk about my son. That was my thinking.

One of them drove my car and we started moving. At a point, I could not see my car. When we got to a point, they changed from the Hilux van to a saloon car. They beat me up for no reason. I think they beat me up in order to put fear in me, so that I could comply with all their instructions. It was also to, probably, get me dizzy, so that I won't know where they were taking me. It was when they discovered that they had beaten me to a stage where I had no more strength that they put me inside the car they brought. They put me at the back seat. I was a little tired. I had no strength in me again. They removed all that I had, my wrist watch and belt, nothing was left on me. The two of my handsets in the car were also taken. They later showed me the two handsets when we got to the place they kept me. It was the handsets that were used to link up with my relations and my son.
Where did they take you after abducting you?
I was put in a bunker in Kano. I never knew I was in Kano. The only day I knew I was in Kano was on Monday when the police came and rescued me. When I came out, I saw the sun. I was kept in the bunker they built. Let me say that after pushing me into the saloon car they brought, we started the journey to the unknown destination in the night. There was no road block and we didn't stop until we got to where they were taking me. That vehicle never stopped for one second until we got to our destination. What they did was to ask me to look downwards. They told me to make sure I didn't look in front of me. I was in between two men, one on my right and the other on my left. It was at this point that I realised that I was being kidnapped. It was the following day that they started talking about money.
I never knew where I was. As I told you, where I was kept was a bunker. It has an iron door. I was the only one kept in the room. It is just like a container. That is how the place was. It is not a place for relaxation. I believe it has been specially built for their business. I was given food: tea in the morning and some other type of food. Occasionally, they would come and ask me the kind of food I wanted to eat. If I told them, they would provide it. The surprising thing is that I never saw any type of weapon in their hands. I am talking of those who kept me in custody. What happened was that the soldiers handed me over to those people. Those who held me in captivity for days are the kidnappers.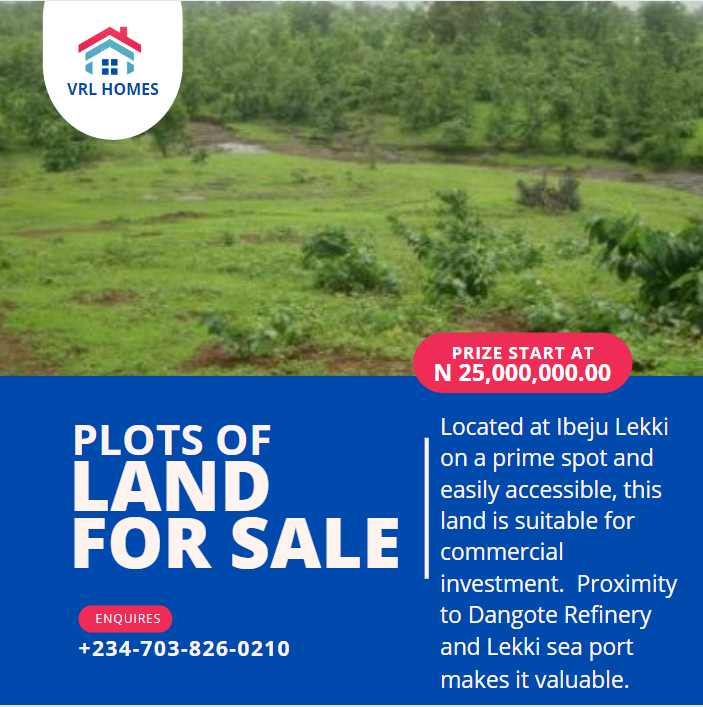 What I think happened was that they asked the soldiers to get somebody for them. This is a combined business. When the money comes, the soldiers will take the lion's share, if I read their business correctly. All they need is for these people to force that money out of my son because while I was with them, they told me that the soldiers were worrying them. They will ask me: what is delaying the money? They always told me that if I continued to delay, if I didn't tell my son to send the money before the next day, they may ask the soldiers to come and take me away. They also told me that if anything happened to me, they didn't want to know; that I should tell my son to hurry up. They never spoke to my son, Mikel. I told them that my son doesn't always speak with me. I told them that I thank God that I always see him on screen. So, why do I bother him by speaking to him all the time?
They asked for $4 million. I told you that we do pray every morning and it is through prayers that we are being saved. So, I was confident that I will come out of that place unscathed. If you don't know how to pray, you are gone. I had the confidence that soon, I would be out of that place. I stayed with them. I talk with them. When I talk to them at times, you can't believe it. It's only because I am wearing only pants that you will be able to differentiate me from them. I was stripped to the pants and tied. If not that, you cannot differentiate between me and them. Occasionally, they came and stayed with me to discuss. They spoke Igbo language with me. I used to tell them that soon, I would be out of this place. I told them confidently. I am not saying this because I have now been released. What I meant was that soon the money would be paid. They also joined me to say Amen.
You said they gave you food. How was the food?
I don't know the other Hajiya that was paraded yesterday (Tuesday). The other girl is unlucky. I think she was introduced into the business only two days to when I secured my release. They had cooks. The first cook made a mess and cooked one jollof rice with what he called salad. I couldn't taste it. There was too much pepper. So, I couldn't take two spoons. Their chairman, Ifeanyi, got angry with him. He asked him is he wanted to kill me. He said he was sorry. They now got another thing for me to eat that night. He promised to get someone else who would serve me a little better. So, they brought in that girl only two days before I was freed by the police. Her role was to cook and pass it to one of them, for onward service to me. I never saw her. There was this black, hefty one among them who collected the food from her. He is always the one who brought food for me. No other person did. But it is their chairman who always came to me and talked about money.
How were you rescued by the police?
When the police came on the rescue mission, I didn't notice anything. I didn't know that I will be out of that place that day. So, I didn't notice anything. I was in the room they kept me when the police arrived. I started hearing gunshots. The next thing I saw was the leader of the police rescue team, an AC.
With that fear, I got up from where I was, just to find out what the problem was. Half of the door to the room they kept me had glass. So, as I opened the curtain, I saw somebody coming with a pistol. He was the person who forced the door open and asked me to get up. I was afraid and started begging him.
He said he was from Jos, that they were sent by Tony, my son. He asked if Tony is not my son. He said they were from Jos and that it was Tony who said they should come and rescue me. He asked me to take my clothes. I carried my clothes. That was how I was saved.
The other people came and scared people away. I didn't know that they had been at war with those kidnappers. I didn't know that the kidnappers had been arrested and handcuffed. It was when I came outside that I saw people in handcuffs. It was then I knew that the truth had come and the war was over.

What happened after you were rescued?
The commissioner of police in Kano now took over. And the way I look at it, the commissioner seems to be saying this man is out from there and if anything happens to him again, government will hold him responsible. He took charge of me. On our way back from Kano, he drafted 18 mobile policemen to escort us to Jos. When we got here, they handed me over to the police commissioner here. He is, in turn, taking care of me. That is why he had to give me two policemen to ensure that there will be no repeat of the last incident. Those bad people were brought in a police van that looks like bullet proof. They are criminals.
How would you rate the police in the rescue operation?
This particular incident has shown that we have a perfect police. The whole world has seen this. How then do you say that they are not doing a good job? Although I heard that if police decide that they would work, they will. I know that excellent work from the police needs equipment. If you see where these people kept me, where the Nigeria Police had to trace and get me out, you would commend them.