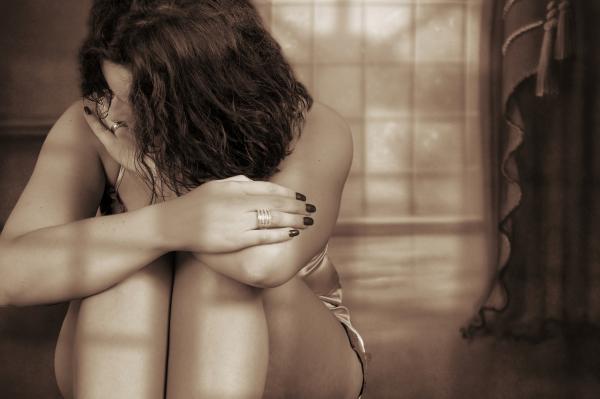 When Rukayat Job was 13, she met Jackson in her
mother's beer parlour in 2009. She thought luck had smiled on her when
he asked her to be his lover. For awhile, they enjoyed their
relationship until tragedy suddenly struck.
Job was arrested for the murder of a man in
the Oyingbo area of Lagos. The victim was allegedly shot accidentally
as policemen tried to quell a fight between Jackson, then Job's ex
boyfriend and some friends of her current lover, Joshua.
Now Job, 16, who is a Ghanaian by birth, is
marking time at the female wing of the Kirikiri Prison for an offence
she did not commit.
The teenager claims the murder took place in
her absence. Speaking alternately in English and then Yoruba, when
words failed her, she recounts the circumstances surrounding her
relationship with Jackson.
She says, "I
started dating Jackson in 2009. At the time, my mum sold beer under the
bridge at Costain and I always assisted her. I couldn't attend school
because we had no money and my father was dead.
"I
met Jackson in my mother's beer parlour. He occasionally came to buy
beer there and was very nice to me. He then invited me to Ilaje Street
in Oyingbo, where he lived, and offered me a nice accommodation.
"I
didn't tell my mother when I left with Jackson for Ilaje. We were poor
and I wanted a better life. He gave me a nice room and took care of
me. I knew he built houses and sold land to people. After a while, his
wife started to threaten me. I didn't even know he was married and
lived with his family at Ilaje. This woman kept sending messages to me
to leave her husband. After sometime, my neighbours advised me to end
my relationship with Jackson for my own safety."
Truly scared for her life, Job ended her
relationship with Jackson, who was not pleased with her decision. The
enraged lover took back the accommodation he had provided for Job and
threw her out. A few weeks after her relationship with Jackson ended,
Job began another relationship with a young man named Joshua. The
latter lived within the same community.
Job moved in with Joshua. Jackson learnt that she was dating someone else and he did not take kindly to the news.
"One
day, Joshua and I went to attend a naming ceremony in the area. While
we were there, Jackson walked in and started a fight with Joshua. He
tore Joshua's clothes. It was the intervention of the other guests that
eventually ended the fight. Joshua and I left the party immediately.
Instead of going back to Joshua's house, we went to his friend's house
to spend the night," Job recalls.
Unknown to the lovers, Jackson allegedly went
in search of Joshua in his mother's home in company with five members
of the Oodua Peoples Congress. Although Jackson did not tell her why he
had visited, Joshua's mother told him that her son was not at home and
she had no idea where he was. Undeterred, he left for the child naming
ceremony, which was still in full swing and had some of Joshua's
friends in attendance.
Jackson started another fight, this time with Joshua's friends and with the active support of the members of the OPC.
Job says, "While we were in the residence of
his friend, Joshua got a phone call. He was informed that Jackson had
started a fight with some of his friends in his absence and the OPC men
he brought were shooting indiscriminately, and that some of the
neighbours had called the police.
"Unfortunately, the policemen began to shoot
as soon as they arrived at the scene. As a result, one of the OPC men
was killed and everyone was blaming me as the cause of the death.
"I was so scared after the call that I fled
to Badagry to stay with some members of my family there. I had stayed a
week before I got another call from a friend that I should return to
Ilaje, that nobody was looking for me. Although I left Badagry, I didn't
go back to Ilaje. I went to Surulere and stayed with a friend. I tried
Joshua's phone number without success and eventually called his sister
Angela to ask after him.
"It was after Angela gave Joshua my phone
number that he called me. My friend would not let Joshua spend the
night. So, we had to leave for Orile where we stayed with one of his
friends."
The next morning after an urgent phone call
that claimed Joshua's mother's home at Ilaje was on fire, the couple
hurriedly left for Ilaje. Unfortunately for Job, the commercial
motorcycle that she boarded was operated by an errand boy of a well
known hoodlum in Ilaje community. Instead of taking her to her lover's
home, the okada operator took her straight to the hoodlum's house, where she was handed over to the Iponri Police Division.
"I spent a week at the Iponri Police Station
before I was taken to the State Criminal Investigation Department at
Panti. I spent one month and three weeks there before I was taken to
court. I told the Investigating Police Officer that I was 13, but the
man wrote 18 years as my age. Even when I was arraigned at the Yaba
Magistrate's Court, the IPO shouted at me in court and asked me if I
wasn't 18 years old. I didn't give any reply because I was scared.
After that, I was brought to the Kirikiri Prison."
CRIME DIGEST
investigations
showed that Job was arraigned for murder at the Yaba Magistrate's
Court IV on May 11, 2009 alongside other adults.
When contacted by our correspondent, human rights
activist and founder of the Stephen and Solomon Foundation, a
non-governmental organisation which offers free legal services for the
indigent, Aigbonosimuan Giwa-Amu said, "We will take up Job's case.
Remanding a minor in an adult prison facility shows a lack of
understanding of the law, either by the police or the prosecuting
authority. There is nothing wrong with a magistrate, who reasonably
suspects the age of a defendant on a charge sheet, asking the defendant
her true age. You watch the demeanour of the defendant as you ask to
determine the truth.
"However, more often than not, some
magistrates see their duties at arraignments as mere formalities or
just administrative. Where the facts of the case file shows that no
offences have been disclosed, there is nothing more honourable than
declaring that the defendant has no case to answer.
"Our prisons have been turned to dumpsites
for frivolous offences by the police and the Directorate for Public
Prosecution, which should be able, under two weeks, to produce their
legal advice. Criminal prosecution should not be an act of persecution;
it should be construed as the act of bringing a defendant to justice."
Culled from Punch