Presidential poll: We're leading in 23 states – PDP
The Peoples Democratic Party (PDP), on Sunday, claimed it was coasting to victory, going by the results of Saturdayís Presidential election at its disposal, showing that it has won convincingly in 23 states.
The party said the opposition All Progressives Congress (APC) was trailing with victory in 14 states.
The ruling party said by its calculation, it has secured 64 per cent of the votes cast while the APC has 36 per cent, accusing the opposition of posting fake results on social media to deceive Nigerians that it was winning the polls.
The ruling party also blasted the Independent National Electoral Commission (INEC) for allegedly allowing "hundreds of thousands" of under-aged persons to vote in the northern parts of the country in favour of the opposition candidate, General Muhammadu Buhari.
Femi Fani-Kayode, Director of Media and Publicity of the PDP Presidential Campaign Organisation, who made the claims at a press conference in Abuja, however, admitted that the results of victory the PDP released had not been confirmed by the INEC.`
He, however, insisted that the results were genuine and must not be changed under any circumstance.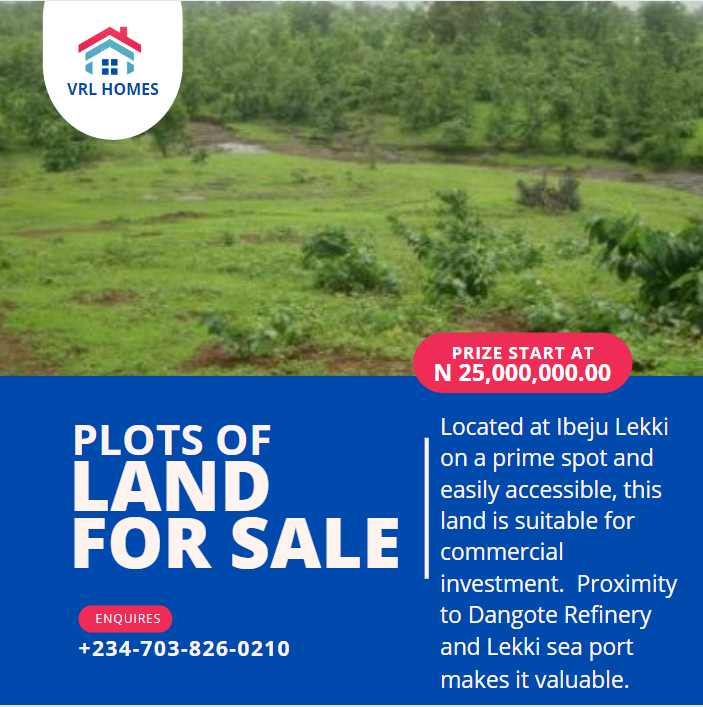 He warned that the result released by the PDP should not be changed by anyone, insisting that ìno one must test our will by attempting to change these results, and the APC should desist from pushing this nation to the brink of fire, chaos and destruction with their dirty lies and propaganda.î
But fielding questions from newsmen also on Sunday, INEC chairman Prof. Atahiru Jega reiterated the commission's earlier warning against unauthorised announcement of election results.
In response to Fani-Kayode's assertion, he said: ìWe know that very few states have collated their results, (but) I know that results have not been collated in 23 states.î
Fani-Kayode also debunked claims that stalwarts of the party like himself, Senator Musiliu Obanikoro who is the Minister of State for Foreign Affairs, Senator Iyiola Omisore, Governor Olusegun Mimiko, the Governor of Ondo State, Senator David Mark, the Senate President, among others lost their polling units to the opposition APC.
He said he delivered his ward and local government to the PDP, saying all news about his defeat at home by the APC were lies, claiming that the PDP performed excellently well at the presidential poll in Osun State, his state of origin.
He added that members of the National Assembly from his state who were elected on the platform of the APC have this time around lost their seats to PDP members who contested against them.
"The public have been inundated with lie after lie about the APC's so-called victories in virtually every single polling booth, ward, local government area and state in the country. This is not only nonsensical but also far-fetched, absurd and childish.
"Two opposition media houses and their associates in the social media went as far as to shamelessly claim that President Goodluck Jonathan lost in my polling unit and in my ward in Ile-Ife, when in actual fact the President not only won in my polling booth and ward but he also won in virtually every other ward in the four local government areas of Ile Ife in Osun State where I come from.
"The dirty lies that these two media houses have told is just one example of the gross and irresponsible mendacities and falsehood that the agents and associates of the APC habitually enjoy peddling, he stated.
The lies they have told about the so-called victory of Buhari in Ile Ife, Osun State, is particularly distasteful because not only has Jonathan appeared to have won in Ile-Ife but our PDP candidate for the Federal House of Representatives in that constituency, Albert Adeogun, appears to have won the election hands down and defeated Rotimi Makinde of the APC, who is the sitting member of the Federal House of Representatives,î he further stated.
Fani-Kayode said the claims of victory by the opposition party before the release of the official result was a preparation of ground for crisis which he said the opposition was planning to unleash when the official results are released by INEC.
He, therefore, warned the opposition to wait on INEC for the release of the election result while urging the members of the PDP not to be dismayed, but remain hopeful.
Fani-Kayode further raised allegation of under-aged voters in some parts of the north, whom he accused of voting for the opposition APC against the rule of the game.
"It has been brought to our attention that hundreds of thousands of underage voters were allowed to vote by INEC officials in many parts of the north during Saturdayís elections.
"The pictures of these underage voters, who are APC supporters and many of whom are not even Nigerians but were drafted across our northern borders just to vote, are all over the Internet.
"These pictures show the children actually giving their thumb prints and voting in the elections on Saturday. This is unacceptable to us and it needs to be explained by INEC, he said.
The ruling party also accused the INEC of deliberately disenfranchising its supporters through the Card Reader as Fani-Kayode said the electoral body intentionally ensured that Card Readers did not work in areas where its ardent supporters were.
"The other area that needs clarification and an explanation from INEC and which gives us deep concern is the situation that we have found ourselves in when it comes to the issue of card readers.
"We warned about this right from the outset and we expressed our reservations about their usage but we were ignored and even criticised by many at the time for doing so.
"With the shameful and abysmal performance of the Card readers during Saturdayís polls we believe that we have been vindicated and that our earlier concerns have proved to be legitimate and valid.
"Sadly the damage that the failure of the Card Readers has caused to the fortunes of our supporters and party is immense.
"Many of our supporters were disenfranchised and were unable to get accreditation or to vote as a consequence of the Card Reader situation and it is curious that most of the problems associated with card readers only took place in areas and states that are the traditional strogholds of President Jonathan and the PDP. Was this a mere coincidence or was it contrived?
"We shall speak more about this and other matters after the final results have been announced by INEC. Until then we shall hold our peace," he said.
However, the APC has warned against any attempt to alter results of the elections, saying it has authentic results from every polling unit across the country.
In a statement on Sunday in Lagos, APC's National Publicity Secretary, Lai Mohammed, said it would not accept anything contrary to the signed results, decrying the dangerous kite being flown by the PDP, through some of their paid media channels, seeking to appropriate unearned victories across the nation.
''We have always said we will accept the result of any free, fair and transparent elections. We stand by that avowal. However, what we will not accept – and which we are sure Nigerians themselves will reject any move to rewrite the results and thwart the will of the people under any guise. We will not accept that,'' APC said.
The party said it is aware of the ongoing efforts to force electoral officers and presiding officers in Imo State, some of whom are being picked up by the military to rewrite the results of the elections in the state.
It also said the same attempts are being made in Sokoto, Enugu, Ekiti, Ondo, Lagos and other states, wondering why anyone would be seeking to reverse the results that are already settled.
''In the Nsukka Local Government Area, INEC officials, instead of collating results, handed over the exercise to PDP Nsukka zone to write.
"APC candidates and agents were chased away. In collaboration with INEC, they refused to let the Card Readers function and no result sheets came to most polling booths.
''In Lagos, they have yet to announce the result of the Apapa Local Government which has been ready since yesterday, apparently in a move to manipulate the outcome. Those who voted will not agree with any attempt to steal their votes,'' the party warned.
The party said it has won in 13 local governments, in Ogun State, leaving PDP with seven, just as its candidate, General Muhammadu Buhari, clinched the presidential election.
From Minna, Niger State, results released by INEC showed that the APC maintained a clear lead in the National Assembly elections, with Gov Babangida Aliyu losing his bid to book a seat at the Senate from the state. He lost to David Umaru of the APC, while Senator Zaynab Kure lost zone A to a retired Army officer and APC candidate.
According to the party, Buhari polled a total of 308, 290 to emerge winner, beating the incumbent, President Goodluck Jonathan, who polled 207, 950 votes out of the total 533, 172 valid votes cast.
The results announced by State Collation Officer (SCO) for the presidential election in Ogun, Professor Duro Oni, at the state headquarters of INEC, Abeokuta, Ogun state capital showed that Gen. Buhari won local government councils like Ewekoro, Obafemi – Owode, Ijebu – Ode, Odeda, Ijebu North East, Odogbolu, Abeokuta North, Abeokuta South, Ado – Odo/Ota, Egbado South, Ifo as well as Egbado North local Government areas.
The PDP, however, won in Remo North, Imeko – Afon, Sagamu, Ogun Waterside, Ijebu East, Ijebu North as well as Ikene LGs.
The commission also on Sunday in Maiduguri released results for presidential election in 16 local government areas of Borno State, with the APC winning.
They include: Marte- APC 426, PDP 742; Kala Balge- APC 1766, PDP 98; Askira Uba- APC, 5220, PDP 1308; Ngala- APC 2764, PDP 241; Kukuwa- APC 5662, PDP 230; Mobbar- APC 4487, PDP 108; Abadam- APC 2657, PDP 70; Ngazai- APC 3521, PDP 211; and Kaga- APC 6133, PDP 202. Others are Mafa- APC 7140, PDP 178; Dikwa- APC 3031, PDP 114; Gwoza- APC 15702, PDP 1414; Gubio- APC 6481, PDP 306; Munguno- APC 5461, PDP 181; Bama- APC 11133, PDP 193; and Guzamala- APC 2720, PDP 397.
Meanwhile, Secretary to the Borno State Government, Baba Jida, told reporters at the collation centre that the performance of the party at the Saturdayís presidential elections has exceeded the expectations of many, adding that the party was cruising to victory.
The presidential election results in the 16 LGAs also showed gave APC victory in all, as follows: Marte APC 426, PDP 742; Kala Balge APC 1766, PDP 98; Askira Uba APC, 5220, PDP 1308; Ngala APC 2764, PDP 241; Kukuwa APC 5662, PDP 230; Mobbar APC 4487, PDP 108; Abadam APC 2657, PDP 70; Ngazai APC 3521, PDP 211 and Kaga APC 6133, PDP 202. Others are Mafa APC 7140, PDP 178; Dikwa APC 3031, PDP 114; Gwoza APC 15702, PDP 1414; Gubio APC 6481, PDP 306; Munguno APC 5461, PDP 181; Bama APC 11133, PDP 193; and Guzamala APC 2720, PDP 397.
Jida said the performance of the party has exceeded expectations of many, even as Buhari was announced winner in 22 of 24 local government councils of Osun State so far declared by the INEC as of Sunday night.
APC also won the three senatorial seats as well as seven out of the nine seats in the House of Representatives while the PDP won in two local government councils.
According to results released by INEC on Sunday in Osogbo, APC was still maintaining a convenient lead in the Presidential poll, recording 5288 votes in Boluwaduro, to PDPís 4,413; Ifelodun APC 17,040, PDP 9,847. In Ila LG, APC scored 11,576 votes, PDP- 7,647; Boripe: APC 12,152, PDP 7,457; Ife North: APC 8,369, PDP 7,921; Ife South: APC- 9,793, PDP 9,283; Ife East: APC- 12,513, PDP- 15,532; and Olorunda: APC- 23,342, PDP- 7,958. Others are: Atakumosa West: APC 6,639, PDP4,734; Atakumosa East: APC 8,668,PDP 5,418; Orolu,APC-8,466,PDP-6,360 and Isokan,APC-10,187,PDP-6,974.
Others are Ifedayo, APC-3,824,PDP-3,786;Egbedore,APC-9,577,PDP-6,507; Ayedaade,APC-13,560, PDP 9,466; Ola-oluwa APC 8,125, PDP5,910; Odo-Otin APC 13,351 PDP 10,230; Ilesa West APC 11,714, PDP5,145; Irepodun APC 12,485,PDP 7,750; Ayedire APC-8,280 PDP6,323; Obokun APC 10,506,PDP 9,325; Ilesha East APC 13,229, PDP 5,740; Oriade APC 12,724,PDP 10,490 and Ife Central APC 13,326, PDP18,072..
For the Osun Central Senatorial District Election, results of Osun Central Senatorial District are APC candidate, Professor Sola Adeyeye defeated PDP candidate, Oludaisi Aina by 54,850 votes.
The results are Boluwaduro APC 5,006, PDP 4,745; Ila – APC -11,344, PDP 7,987; Ifedayo – APC- 3,337, PDP- 4,295; Irepodun APC 11,380, PDP 8,823; Orolu- APC- 8,140, PDP- 6,606; Odo-Otin- APC-13,063, PDP- 10,573; Olorunda- APC- 22,510, PDP – 8,497; Boripe- ?APC -11,796, PDP- 7,880; Ifelodun- APC- 16,228. PDP 10,819; Osogbo-? APC- 34,379 PDP 12,304 with total results of APC 137,379 as against PDP 82,529