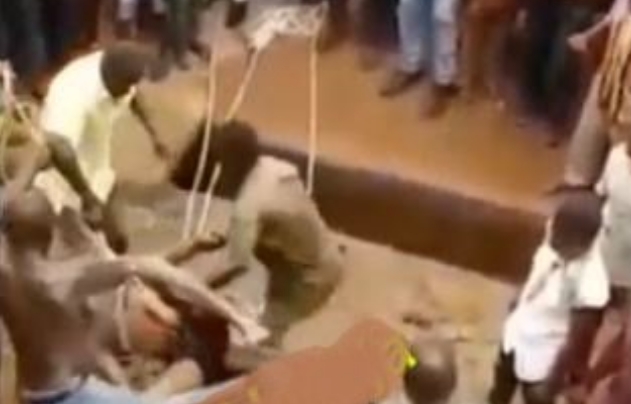 A young man identified as Iyke, shocked his friends and family when he committed suicide by jumping inside a well at Umunogo Street, Achala layout, Enugu State.
At the time of writing this report, it's unclear why the deceased, who is suspected to be battling depression, took the drastic action.
His body has since been retrieved and taken to the mortuary.
Below is a video of the man being dragged out of the well: