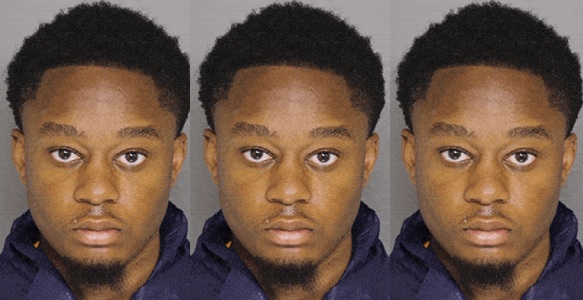 Baltimore County police have arrested and charged a 20-year-old male Towson University resident student in connection with the alleged rape of another student over the weekend.
According to officials, Onyekackukwu Chukwuebuk Igwilo, 20, is charged with first-degree rape, attempted first-degree rape, false imprisonment and first- and second-degree assault.
Police said at around 3:30 p.m. on Sunday, a woman went over to her friend's apartment at 400 Block of Towson Way,  to watch a movie and during the movie, the friend, identified as Igwilo, started to sexually assault her.
She told him 'no', but he continued, said Baltimore County Police Officer Jennifer Peach.
"During the course of that movie he began to make sexual advances toward her which she rebuked," Peach said. "He continued to the point when he held her down and raped her."
He then reportedly held her down by her neck, raped her and physically injured her, leaving visible marks on her neck.
When he was done, he at first did not let her leave, but once he did she immediately contacted the campus police. She was taken to an area hospital for treatment.
The Towson University Police reported the case to the county police around 7:30 p.m. TU police secured the crime scene, found Igwilo and detained him until county police arrived.
Igwilo is no longer allowed on the TU campus as police investigate the incident. He is being held without bail on charges of first-degree rape, attempted first-degree rape, false imprisonment, first-degree assault and second-degree assault.