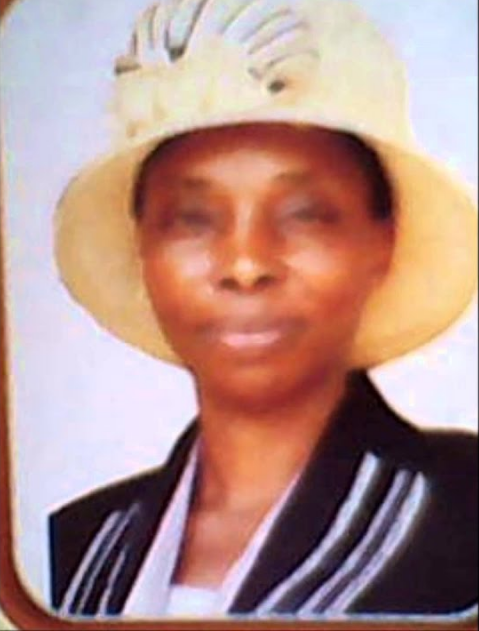 A woman known as Evangelist A.F Funmilayo has got Nigerians talking following the discovery that she wrote a Christian book where she criticized the game of football calling it 'Anti-Christ' and Satanic.
The woman whose identity was revealed by a tweep, Alex Oluwatobi (@alexlobaloba), has a book solely written on the evil of Football and its affiliation to Satan titled: The Game Of The Anti-Christ (Exposing The Secret Behind Football) as "the woman who served Satan for 990 years, now in Christ".
Alex was left in shock after he tried to make friends with his new "born again" neighbours by asking what football club they support only for him to receive a Christian book demonizing football.
"My new neighbor seems not to like me, but I greet them anyways. In bid to be a little friendly, I asked their 2 sons yesterday the football club they support. They smiled, shook their heads & pelted upstairs. Got home this evening, Dad & Mum knocked & gave me this book."
My new neighbor seems not to like me, but I greet them anyways.

In bid to be a little friendly, I asked their 2 sons yesterday the football club they supports. They smiled, shook their heads & pelted upstairs.

Got home this evening, Dad & Mum knocked & gave me this ? book. pic.twitter.com/nPTPjn68LY

— Alex Oluwatobi (@alexlobaloba) September 23, 2019
The story is currently trending on social media and Nigerians have a lot to say. See some of the reactions below:
Y'all are talking bout the woman that served Satan for 990 years ehn… have you seen these tract?
I was so confused when they gave it to me. pic.twitter.com/gloy7ljrCW

— Soul Photographer (@folastag) September 24, 2019
???? Chelsea fans are the first people singing to hell fire! What kind of football club am I supporting like this? Wait… Ivanovic??? Not even Drogba or Lampard or Terry??? I'm in tears ????? pic.twitter.com/88N4hFfbVw

— AAJ? ?? (@Fejer50) September 24, 2019
So you served Satan for 990 years and you came back to summarize 990 years in a small book.
You couldn't even attach quality pictures to the pages.

Even Satan won't be proud of you.
You spent so much time with him and you couldn't even narrate it well.
Nobel Laureate Olodo

— Tife? (@Tife_fabunmi) September 24, 2019
That woman that served Satan for 990 years must have chosen to leave hell for Nigeria cos she wants to live in an environment similar to one she's already used to.

— Mazi Marvin the Paranoid Android (@Boboye_Ak) September 24, 2019
Imagine serving satan for 990 years and still retired broke. Like, so broke that you need to write a book to make some money to survive.

Mehn, they've always said satan is wicked, but now I believe.

— FAVOUR ONYEOZIRI (@LifeOfRouvafe) September 24, 2019
Satan is wicked oo! How can someone serve satan for 990 years and he didn't hand over the throne to her?

— Ati lo Ati de (Switchme) (@iam_switchme_) September 24, 2019
So someone in my country served Satan for 990 year's?
This country is too risky for me.

— #hashtag (@hashtag2weets) September 24, 2019
Funmi served Satan for 990 years? Complete religion Hogwash?
Even Methuselah didn't live that long..
Awon eyan Ancient of days??
I Stan?

— Chemical Sister?? (@SavvyRinu) September 24, 2019
Lazarus was dead for 3 days and didn't come back with any message from Heaven or Hell
But people that fainted for 1 hour won't let us hear word

You served satan for 990 and just woke up one morning and sent in resignation letter lmao ok

— Trouble Maker ?(G.O). (@ObongRoviel) September 24, 2019
Since Sister Funmilayo Methuselah have served satan for 990 years,
Me I start serving my living God since 6723 years ago pic.twitter.com/VcGULPyqnm

— ??kingubong?? (@kingUBONG1) September 24, 2019
Aunty Fumi served satan for 990 years and summarized it a book smaller than dstv manual… Naija people no dey carry last o?

— Dr. Ayigbe Borla Bird ?? (@Mr_Ceyram) September 24, 2019
Woman: I served Satan for 990 years and graduated with a First Class.

Satan: Easy fam, I'm just 350years old pic.twitter.com/VwPXzWJBn8

— Sleek Timmy ? (@ShyBloggerPR) September 24, 2019
As a Nigerian living in Nigeria, you're legit walking this Country with people who served Satan for 990 years. Later you Guys will be asking why people are relocating abroad. Now you know.

— FAVOUR ONYEOZIRI (@LifeOfRouvafe) September 24, 2019
ME After seeing Satan for 990 years and Ivanovic leading Chelsea fans to hell and #EFL Cup is starting tonight.. pic.twitter.com/A2foktTlsV

— JAGOO (@DiegoWhykay) September 24, 2019
They said Ivanovic is leading us to hell, that's what you get from someone that has served satan for 990 years.. Please Ivanovic needs to pair with Terry, Lampard, Harzard and Drogba so we can move further. Nonsense….

— Potential Billionaire (@sui_generis4u) September 24, 2019
This lady that served Satan for 990 years is that type of student that studies exam past questions and pass excellently.

She used Methuselah past question to live longer. A queen we stan ?

— Pablo Noser (@pablobignose) September 24, 2019
This serving SATAN FOR 990 years just reminded me of year 2010-2014 when the talk of END TIME was at its peak. I read so many books with pictures in it of people who died & God showed them around Hell and Heaven and brought them back to life to tell the story. How did it happen? pic.twitter.com/6CcQgesvzT

— KINGQUEEN ? (@_GoziOleks_) September 24, 2019
Served Satan for 990 years. Lol has turned to Lola pic.twitter.com/BpV9tRRBRG

— Ola Canada (@Danielholkss) September 24, 2019
Abeg. I no want more Headache ?. Someone doing NYSC for 990 years is enough headache. She said she served Satan for 990 years

??? pic.twitter.com/dSjN6NUNSZ

— The Supersun (@sultana7adaba) September 24, 2019