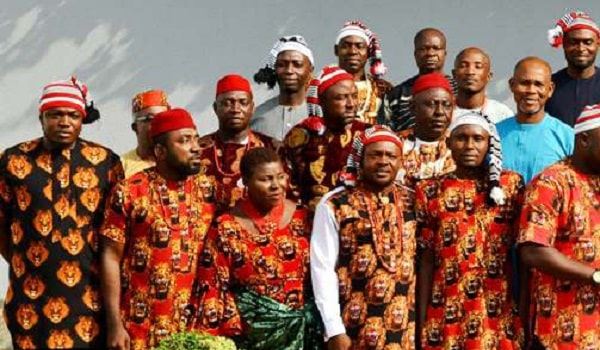 Ohanaeze Ndigbo Youth Council Worldwide has responded to a statement credited the national president of Miyetti Allah Kautel Hore, Abdullahi Bodejo, who claimed that the bushes in the South East do not belong to Ohanaeze or South-East Governors.
KanyiDaily recalls that while Abdullahi Bodejo, was reacting the recent ban on the movement of cattle or their herders in the southeast, he insisted that the bushes do not belong to Ohanaeze or to the five governors of the region.
The National President of Miyetti Allah also claimed that the Fulani ethnic group is the largest in the country and that every state should give herdsmen someplace to settle.
However, in a statement issued on Sunday, September 8, 2019, the President General of Ohanaeze Ndigbo Youth, Mazi Okechukwu Isiguzoro noted that the bushes are part of South East.
Isiguzoro also noted that Igbos are all over Nigeria, but have never demanded lands from host Governors outside South East.
Ohaneze Youths equally warned Miyetti Allah not to taste its wrath, saying that any erring pastoralists caught up moving with cows from Community to Community from Monday 9/9/19, will taste the full Wrath of Igbo. The statement reads:
"We wish to categorically state, that Fulani tribe is one of the few minorities ethnic groups in Nigeria, irrespective of their dominance over some ethnic groups in the North.

"Igbo are found in all the clans across 774 LGAs of Nigeria, and a future credible census will put to an end to the bogus claims of Abdullahi Bodejo. With Igbo all over Nigeria, we have never demanded lands from host Governors outside South East or use threats and hate speeches to acquire lands for our Businesses.

"Rearing of cattle remains a private business and should adhere to the strict rules of South East Governors on the ban of pastoralists movement of cattle by foot.

"We wish to remind Miyetti Allah that the bushes, forests and farmlands belong to Igbo speaking people of South East and erring pastoralists caught up moving with cows from Community to Community from Monday 9/9/19, will taste the full Wrath of Igbo.

"Miyetti Allah should be held responsible for daring peace loving people of South East.  South East Governors and Ohanaeze will never bring policies that will divide Nigeria.

"The recent 1700 forests guards in Enugu are properly trained, and soon the nefarious activities of the murderous bandits and herdsmen masquerading as pastoralists will be put on check.

"With the recent ban on herdsmen by South East Governors, we have finalized arrangements for the five South East State houses of Assemblies to enact laws on ban on open grazing so that full weight of the law will descend on any erring pastoralists caught up trespassing from one Community to Community.

"Miyetti Allah Kautel Hole leadership should tender unreserved apology to the South East Governors or should be arrested for hate speech and provocative remarks capable of truncating peaceful environment in the South East."