Popular hacking group "Anonymous" has taken over the official Twitter page of Nigeria's National Broadcasting Commission (NBC).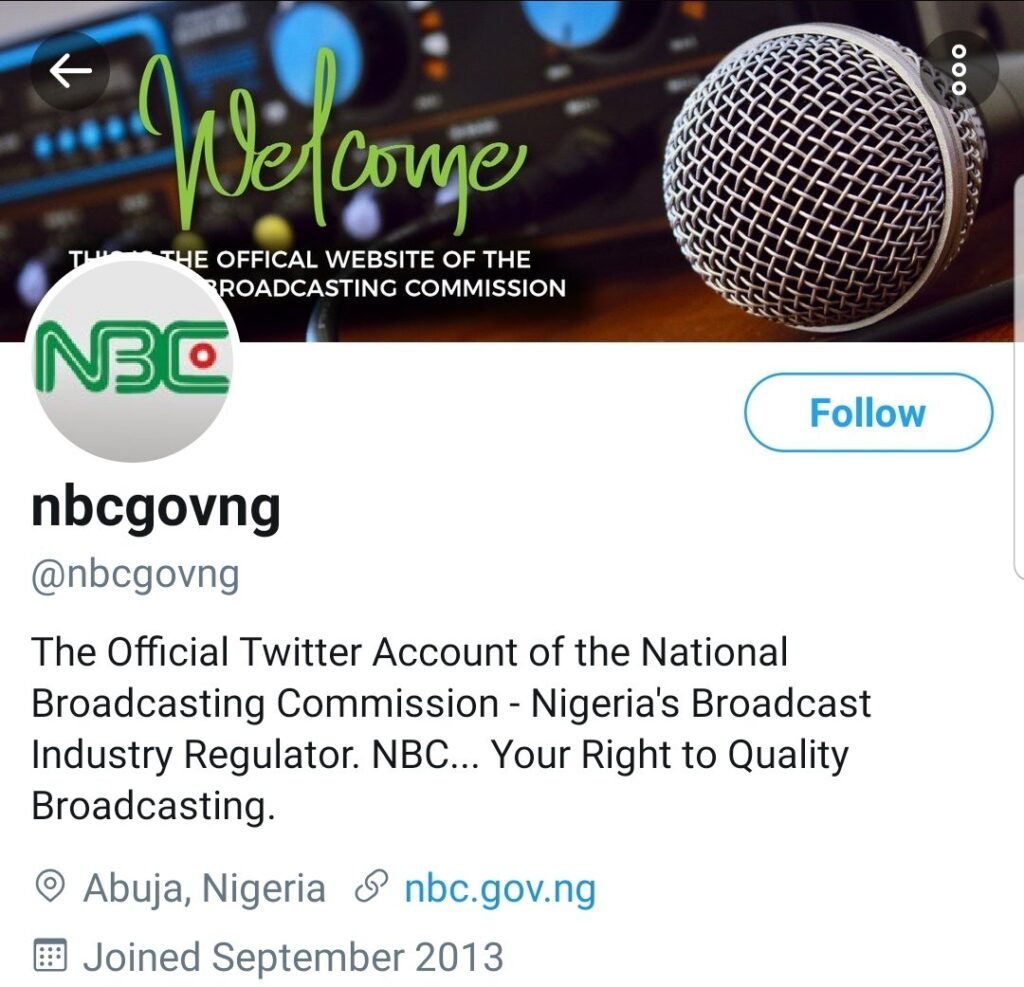 In a series of tweets, the group asked Nigerians to tell them which organization they want to be hacked next.
The group says they are out to expose the Nigerian government secrets and dirty files. 
Anonymous yesterday hacked into the Nigerian Police database and released names, phone numbers, addresses and bank account of SARS officers. 
Anonymous had created a dedicated Twitter handle for its Nigerian operations on October 5, 2020, warning President Muhammadu Buhari to heed the demands of the protesters as the world is watching.
Meanwhile, few hours ago, Twitter CEO, Jack Dorsey unveiled an #EndSARS emoji for Nigerian youths' protesting against the extrajudicial activities of the now-defunct Special Anti-Robbery Squad (SARS).