A confused Nigerian man is seeking advice after his ex-girlfriend, who is now married, demanded sex from him before she will send him abroad.
In a post shared on social media, the man who apparently reached out to his ex-girlfriend for help, said she wants him to sleep with her before she would send him abroad.
The man said he needs advice because he's afraid of the consequences of sleeping with a married woman, but he desperately wants to travel abroad because of the situation of the country.
He wrote; "Pls I need serious advise on this…my ex want me to have s*x with her but she's married and she promise to send me abroad after the meeting.
"But the problem is that I don't like eating what doesn't belong to me and the consequences…) don't know what to do because Nigeria is getting worse everyday…I just need a good advise from you guys… thank you"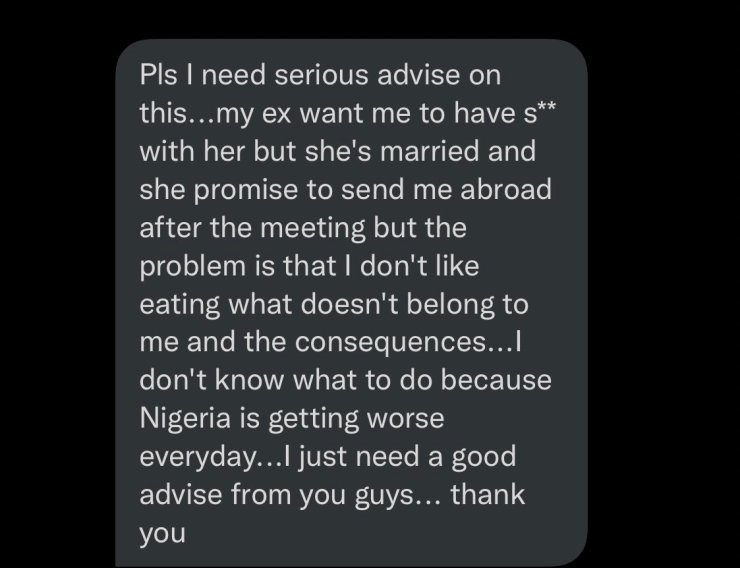 KanyiDaily had also reported how a Nigerian lady sought the advice of people after discovering that her fiancé's father was her sugar daddy during her university days.