Popular Prankster Pulls Ritualist Prank On Kanayo O. Kanayo With Human Head [Video]
Nollywood actor, Kanayo O. Kanayo was left in disbelief after a popular prankster, Untouchable, pulled a ritualist prank on him with himan head.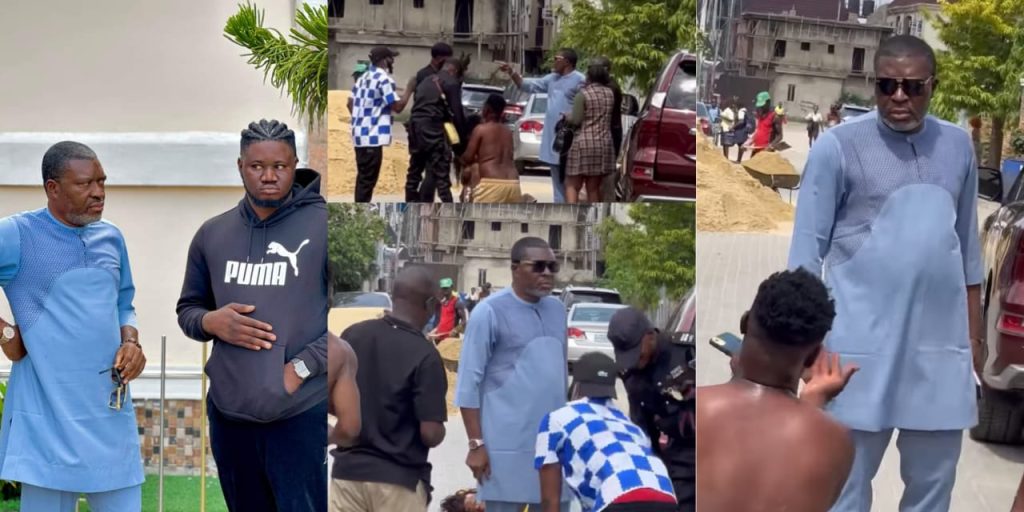 In a viral video, Kanayo O Kanayo could be seen trying to enter his car when he was approached by individuals pretending to be police officers.
The policemen were accompanied by two young men who appeared to be under arrest, holding what seemed to be a human head.
The 'suspects' accused Kanayo of being their boss, claiming that he sent them on dangerous missions to kill people every two weeks.
Kanayo was undoubtedly shocked by these allegations and was trying defend himself when a woman arrived at the scene, asserting that the ghost of her mother, whom the actor allegedly instructed her to kill, was now after her.
The actor insisted that he was innocent, but the 'suspects' kept making more allegations against him and he slapped one of the men in annoyance.
The police officers insisted on taking Kanayo to the police station until Untouchable and his guys showed up and revealed that what occurred was a prank.
Kanayo further queried them on why they had to pull such an expensive prank on him.
Sharing the video on his Instagram page, Untouchable wrote: "Kanayo O Kanayo cried after pranking him that ended rough"
Watch the video below:
KanyiDaily had also reported how Kanayo O. Kanayo jokingly threatened a hypeman who called him 'Nnayi Ritualist' at a public event.