Nollywood actress, Uche Elendu has shared a makeup-free video to showcase her natural beauty amid her social media drama with colleague, Angela Okorie.
KanyiDaily recalls that Angela Okorie recently reignited her feud with Uche Elendu and Anita Joseph, making shocking allegations against them.
On Uche Elendu's birthday, Angela accused the actress of deceiving the public about her real age, claiming that she is over 50 years old instead of 40.
Taking to her Instagram page, Uche Elendu shared a video of herself without any makeup while expressing her gratitude for the blessings in her life.
The actress appreciated those who celebrated her 40th birthday and thanked her fans, whom she described as the best. She also offered a prayer for heavenly blessings to shower upon them.
Sharing her make-up-free video, she wrote: "This girl is BLESSED!!! You all are the freaking BEST! May heaven honor you all. I love each and every one of you".
Reacting in the comment section, Anita Joseph who was also dragged by Angela Okorie, complimented Uche Elendu's flawless skin.
"Flawless. We muveeeeeeeeee shallom," she wrote.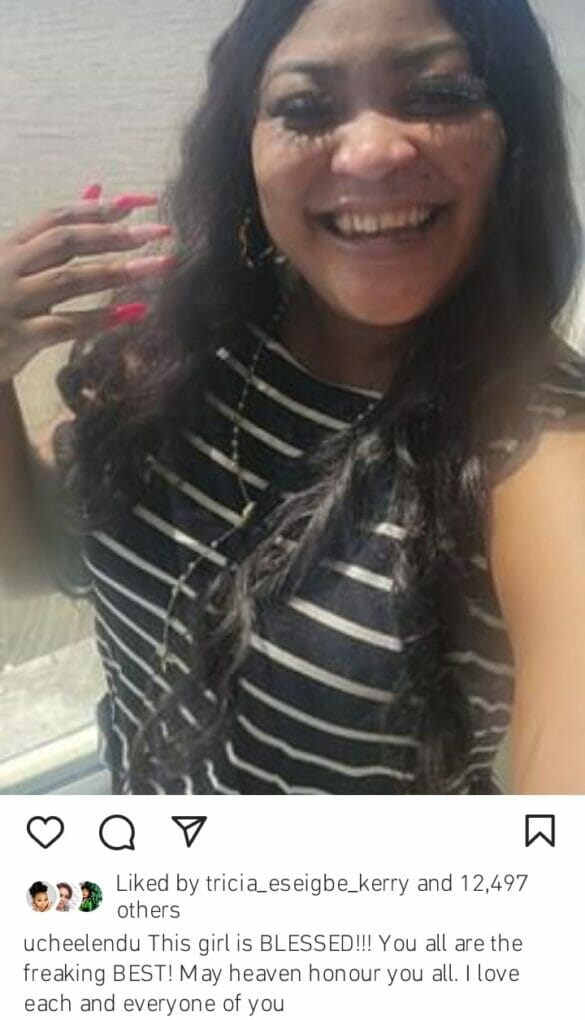 Watch the video below:
Meanwhile, Anita Joseph's husband, Mc Fish, has challenged Angela Okorie, to proved evidence to back up her claims that his wife cheated on him.