Ex-Emir of Kano, Sanusi Lamido Sanusi II, on Wednesday, met with the Niger Republic coup leader, General Abdourahmane Tiani, in Niamey, the capital city.
Sanusi met with General Tiani to discuss the current political impasse as a result of the recent coup in the restive West African nation.
The visit comes a few days after the West African regional bloc, ECOWAS's seven-day ultimatum to the junta to hand back power to President Mohamed Bazoum to office expired on Sunday.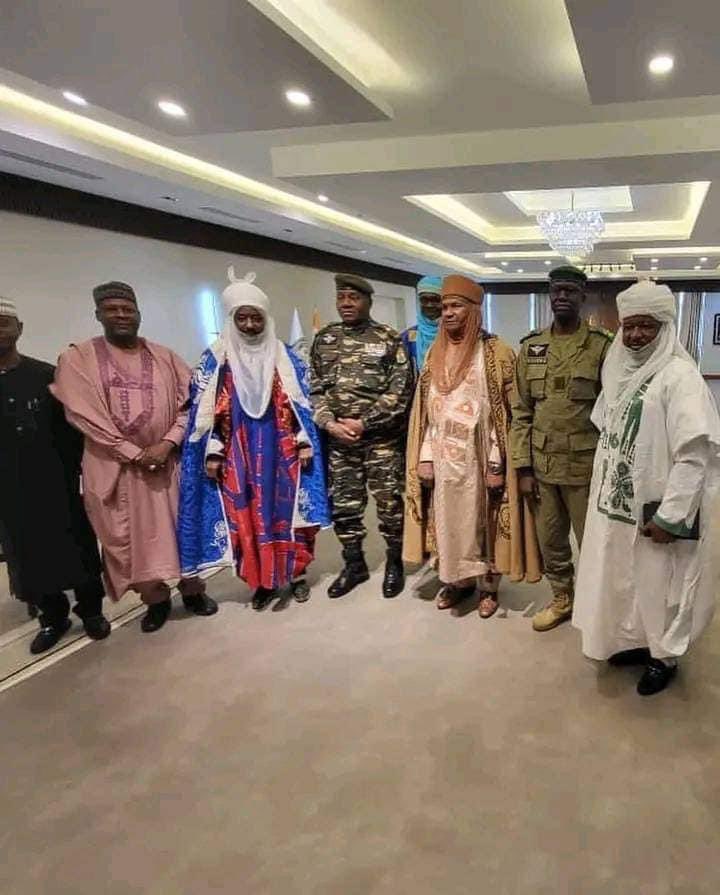 Sanusi was accompanied on the visit by the Sultan of Damagaran.
Damagaran is the third largest city in Niger.
According to reports, the coup leaders earlier aborted a meeting with United States acting Deputy Secretary, Victoria Nuland during her visit to Niamey.
Meanwhile, Kanyi Daily reported that members of the ECOWAS delegation dispatched to the Niger Republic some days ago by Tinubu left Niamey without meeting General Tiani.
Tinubu in his capacity as ECOWAS chairman dispatched the delegation with a mandate to resolve the current political impasse in the West African restive nation.