The Delta State Commissioner for Works (Rural and Riverine) Charles Aniagwu has been honoured by the Akumazi Kingdom in Delta State.
Akumazi Kingdom was filled to capacity as indigenes of the community from far and near converged to honor their illustrious son.
The event was held on Saturday, 16th September 2023 at the Akumazi-Umuocha Unity Hall.
The father of the day, His Royal Majesty Obi Henry Jegbefume said the event was organized to appreciate Charles for all he has done for the community.
"Today we celebrate our son Ehiedu, who has done so much for our community. He has helped many people in need with his kindness and generosity

So, we are honoring him today to motivate him to double his efforts toward service to humanity and to encourage other people of his caliber in our community".
An indigene of Akumazi Kingdom who spoke to Kanyi Daily News said Charles Aniagwu has been a great asset to the community and has helped them in many ways.
"We are very grateful for his contributions and we wanted to show him our appreciation with a party. But honestly, he deserves much more than that. He is a role model for our community and we hope he feels valued and respected by us. We also hope that others who have the means and the will to help our community will follow his example and do their best for Akumazi Kingdom and its people".
Photos from the event below.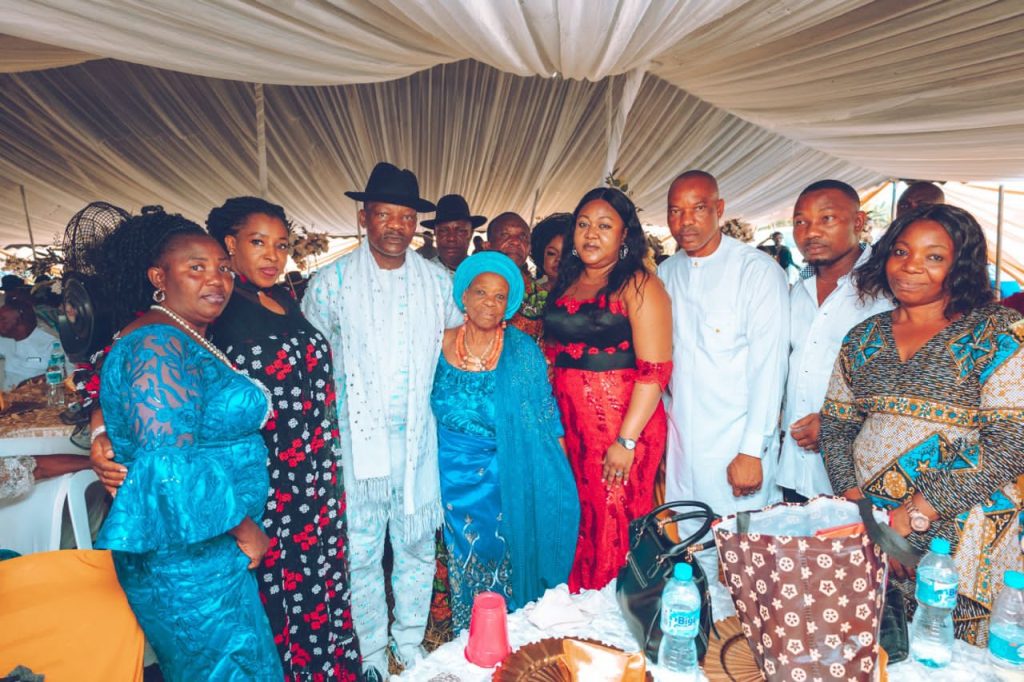 Meanwhile, as the commissioner for works (Rural and Riverine) Charles Aniagwu has already hit the ground running.
Different projects are coming up in the once-neglected rural areas.