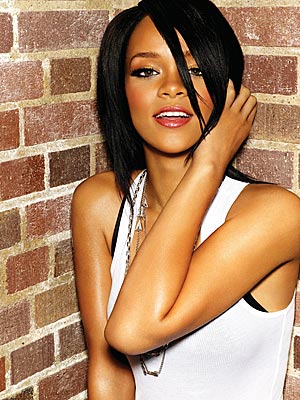 Let's make one thing clear. If you push Rihanna, you will get pushed the phuck back!
On Saturday, RiRi must have forgot how uber famous she was when she decided to not only take a train in Paris, but to instagram a photo from the train station of where she was headed to next. What happened afterward is no surprise. When she arrived in Paris at her destination, she was immediately mobbed by screaming fans and paparazzi. Folks almost got stomped and trampled (including her best friend Melissa) as they tried to get close to Rihanna for a pic which resulted in her having to check a few of her fans. Meanwhile, she took to twitter, pissed off at what had transpired:
The French are f-ckin insane!!! FYI, if u push me, you WILL get pushed the phuck back! Papz and crazies included!!!! I just had to fight my way out of a damn train station!!! SMH Y'all are outta control with this sh-t in Paris!!!
To watch a footage of the incident, click read more below…besides what do you expect when you deliberately instagramed a picture of where you were and where you were headed….smh