The Chilling Inside Account of how Globacom Subjects Nigerian Employees to Slave Labour

This is a research carried out by PSN Media; I don't understand why they waste so much money on celeb brand endorsements yet treat their Nigerian staffs with so much disdain….Relevant authorities better look into this. Read PNS report below.
Global System of Mobile Telecommunication (GSM), a technology that was introduced into Nigeria at the turn of the 21st century, with its attendant commercial viability and propensity for job creation has been widely acknowledged as probably the best thing to happen to Nigeria in the last 12 years.
However, all the glitz and glamour that characterize the lifestyle of the privileged staff within the swishy confines of companies in Nigeria's telecommunication industry may be a façade after all, as latest discovery by PSN suggests that Globacom Nigeria Limited, one of the major operators in the GSM business has been running a labour camp.
Patrick Agbator (real names withheld), a graduate of Mass Communication from the Lagos State University, had for five years been in search of a blue collar job until late 2011 when fortune smiled on him courtesy of a contractor who has a business relationship with Globacom Nigeria Limited. Through the contractor, Agbator was employed by Globacom as a Customer Service Agent.
Two years into the job, Agbator whose pay monthly salary was hardly enough to enable him meet his domestic responsibilities and assistance to retinue of dependents, decided to seek a better paying job elsewhere. He actually got what he wanted, but what he thought was going to be a smooth transition from one job to another turned out to be a nightmare as the management of Globacom insisted he would have to remain with the company for one more year or buy out the extra year to facilitate his exit.
Agbator was not alone. Mosunmola Arobieke (real names withheld), another employee who had served Globacom for seven years, but recently got an offer of employment from a bank, wrote to the company informing them of her desire to resign her appointment. She was shocked to hear that she had signed a bond and cannot leave. According to her, "I protested and I was informed that I will need to pay the sum of N2 million for me to leave. My monthly salary is less than N80, 000 a month, where do they want me to get N2 million? This is inhuman and modern slavery".
Agbator and Arobieke's accounts are just two of the numerous similar incidents of alleged manipulation and exploitation of unsuspecting members of staff by Globacom, a company owned Dr. Mike Adenuga, one of Nigeria's richest men who also have big stakes in banking and oil and gas.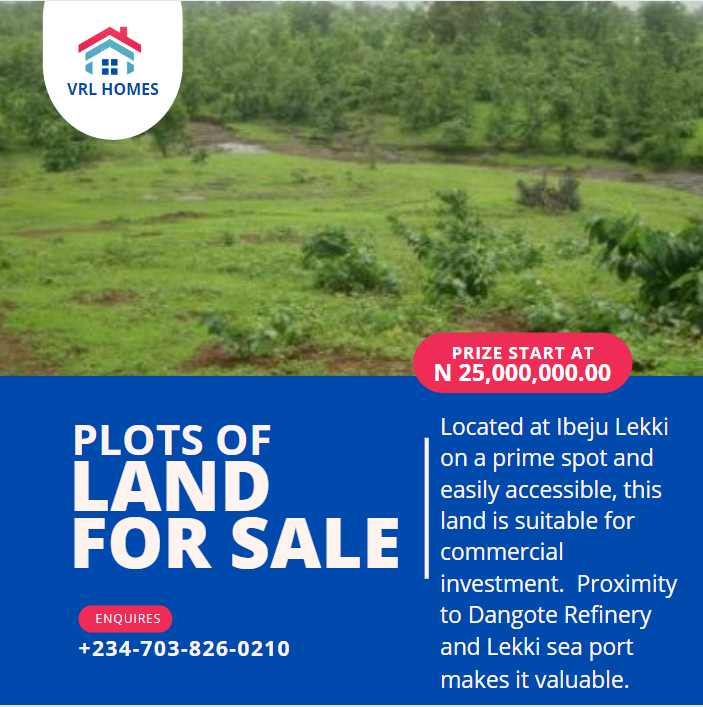 Investigations by PSN reveal that Globacom through illegal tactics force employees to sign bonds in order to keep their jobs. Nearly 60 percent of its staffers, it was gathered, have fallen victim to "forced labour", trapped in jobs which they were coerced or deceived to take and from which they cannot leave easily.
"The communication company," said Agbator, "has increased the condition that gives rise to work place abuse, debt bondage, discrimination and other forms of slave labour and modern slavery. Most of the staff transferred from Customer Service to Glo World or Warehouse are made to sign bonds ranging from three to 10 years."
"The victims," he added, "are the most vulnerable men and women forced to endure work place bullying and abuse, perpetrated by children of the CEO, Chief Micheal Adenuga, especially by his daughters, Miss Abimbola Michael Adenuga, and Mrs. Bella Adenuga-Disu.
The Employment Bond, it was learnt, is basically an agreement which the company and the employee enter into, which amongst other terms states that "In consideration of the training given to the Employee and the money spent by the company in imparting such training, the Employee will remain in the services of the company for a particular period. In case the Employee breaches the provisions of the Agreement, the Employee will be liable to pay a certain sum of money, be it the expense incurred by the company in training of the staff".
A preponderant of staff affected by the said bond claimed they did not know that they had signed a bond contract until they were about to quit Globacom.
"We were never informed that we will pay a penalty fee for leaving Glo," said yet another staff who did not want his name in print. The act of inducing recruitment by fraud is against the labor laws of Nigeria. According to the Labour Act, "No person shall by fraud, falsehood, intimidation, coercion or misrepresentation induce any worker to enter into a contract under this Part."
The case of Mercy Nnolum(Real names withheld), is a bit different, according to her, " I have been a staff of Glo for 4 years, suddenly one morning, a document was handed to me to sign, by my supervisor, and a top management staff". " I was informed it was a bond, and it only guarantees my job, they flipped to the signature page, asked me to sign and off they went with the document".
"I was not allowed to peruse through the document, neither was I given a copy, so I don't even know, how much am supposed to pay, should I want to leave".
PSN also gathered that employees of Glo are mandated to give a three-month notice to resign or depart from the company or pay another financial penalty, which contradicts the labour law that specifies a minimum of one week written notice. According to a Lagos human rights activist and attorney, who pleaded for anonymity for fear of alienation by the promoters of Globacom, "this revelation, if true, is certainly criminal and constitutes an infringement on Nigeria's labour laws".
"I don't have a copy of the labour laws where I am…I would have cited the relevant provisions for you. But it's certainly wrong and unlawful. Please tell the affected persons to come out and tell their stories," she added.
Away from the issue of slavish employment terms, Globacom has emerged as a work place where bullying and abuse of employees have elevated to the status of official corporate policy. The Adenuga sisters, Miss Abimbola Michael Adenuga and Mrs. Bella Adenuga-Disu, are said to relate with their father's employees in a manner that intimidates, humiliates, threaten and abuse their dignity.
"Nothing can prepare you for living or working with a sociopathic serial bully. It is the most devastating, draining, misunderstood, and ultimately futile experience imaginable." – Tim Field
PSN gathered that the duo of Abimbola and Bella, magistrate over the Glo Empire with the arrogance and temerity of a Roman consul presiding over a conquered people.
Abimbola, introduced to the company little over a year ago as a Director, pays regular visits to stores and offices of Glo nationwide to ensure quality assurance. However in the discharge of her oversight function, Abimbola has imbibed verbal abuse and naked bullying of subordinates as veritable work tools.
Concerned members of staff of Glo World are unequivocal that, "Abimbola is a bully; she uses different forms to abuse us -verbal, non-verbal, psychological, physical abuse and humiliation".
One of the employees said: "She came to our store recently on one of her routine visits. We have complained to the management severally that we are understaffed; we do all necessary customer service chores, paper work, cleaning, selling, and everything and we are only two.
"My colleague was pregnant at that time. After standing and working for several hours as our store was very busy, I told her to rest a bit because of her condition. It was in the process of resting that Abimbola entered the store in company of a policeman; she rained abuses and insults on this staff who is over 10 years older than her. Efforts to explain to her and have her see the woman's condition fell on deaf ears as she recommended her for two weeks suspension without pay."
Further checks by PSN show that most of the bullying and harassment perpetrated by Abimbola seems to conform with the hidden established rules and policies of the Globacom Management, because even when employees report incidents to top management they are unable to call her to order.
Another staff told PSN that, "in our store early this year, during one of those times of the day that we were busy, and we had a long queue, a certain lady came in hurriedly without joining the line and went straight to the customer agent's window. We promptly advised her to join the line, she refused and stated that she was in a hurry and must be attended to right now. This development sparked a wave of protest from customers that have been standing in the line and we refused to attend to her. Curiously, she grabbed her phone and called Abimbola. She reported us to her, and stepped out promising us that we will all be dealt with.
"The next day, the attendant and the store supervisor were placed on two weeks suspension without pay."
Abimbola, according to aggrieved staff of Globacom, curses and uses derogatory remarks on employees at will. A few months ago during her visit to a store on the Lagos Mainland, she was alleged to have rained abuses and invectives at an employee for failing to clean the back room end of the office after pest control companies completed a fumigation of the store. The employee, it was said, explained to her that it was unsafe to go into the room, having been advised by the pest control experts to stay off for some time to allow the heavy smell of the industrial insecticide evaporate before going inside the room.
"But Abimbola continued to insult the lady and called the Human Resources to suspend her for two weeks. The Staff has since been transferred to the Glo headquarters in Victoria Island after serving the prescribed punishment," said one of the Globacom employees who witnessed the incident.
There was also the story of an employee of Glo, who last year went to an electronic store in Lagos owned by a friend of one of Dr. Mike Adenuga's children. The Glo employee, PSN gathered, purchased an item, but unfortunately on getting home found out that it wasn't working properly, so he decided to return it to the store for exchange. On getting to the store, the management refused to change or fix the item, and consequently he demanded for full refund of his money.
The Director of the electronic store demanded to know some of his personal details, and the vulnerable staff informed him that he works at Globacom. Right there the Director made a phone call to Bella Adenuga, another daughter of the billionaire businessman, informing her that a staff of Glo is in his establishment and causing trouble.
The Glo staff (namewithheld) was shocked the next day, when he was told upon arriving work that he has been placed on one month suspension without pay by Miss Bella Adenuga.
The Children of the Globacom boss use repeated, health-harming mistreatment, verbal abuse, and conduct which threaten, humiliate, and intimidate employees.
Miss Abimbola Adenuga, who PSN gathered is a daughter of one of the concubines of the Billionaire owner of the communication giant, suspended an employee for two weeks, merely because the employee was a dissatisfied customer at Diva Accessories, situated at the Palms Mall in Lagos. Apparently the owner of the store was Abimbola's friend, who rather than satisfying the customer, called Abimbola and got the poor lady suspended.
The bullying attitude of Dr. Mike Adenuga's children, PSN gathered is laced with humiliation and hazing rites, most often framed as protocol in the best interests of employee development and coaching.
A source within Globacom, disclosed that another disturbing trend in Glo is the influx of Indian expatriates that are gradually taking the positions of Nigerians.
The Indians, it was revealed, are now supervisors and managers at Glo World and most of Globacom's call centers. "The Indians have subjected Glo Nigerian employees to various work place abuse and degradation, sacking them and replacing them with their Indian friends and family members," said the source.
He added that, "The Chairman, Dr. Adenuga himself is not left out of the mess, he has a history of hurling abuses at his employees. He is also quick at regaling his employees with tales of how he made it early in life when they disagree with him on official matters".
Efforts by PSN at getting representatives of Globacom to react to these allegations proved abortive, as none of the company's officials contacted including Arinze Anapugars, the company's spokesman was willing to comment.
RESEARCH BY PSNMEDIA.