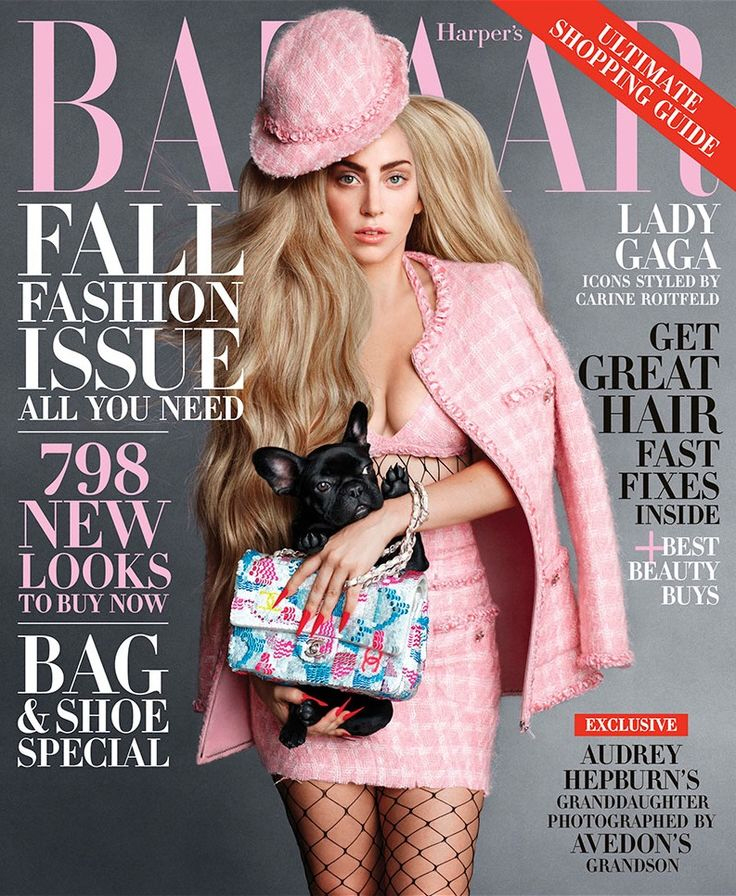 Lady Gaga covers the September issue of Harper's Bazaar (US) and she is clothed. A few years ago, she was doing too many photoshoots nearly naked. She's wearing Chanel in the cover shot, and that's her little dog Asia in the purse. The interview was conducted by Karl Lagerfeld who seemed not to have any interesting question to ask Gaga. The only interesting part is when Karl talked about his cat Choupette:
KARL LAGERFELD: Since my Choupette is the most famous cat on the Internet, and your [French bulldog] Asia is the most famous dog on the Internet, should they meet? Does Asia have a personal maid like Choupette does?
LADY GAGA: They most certainly must meet! Asia is very sweet and calm. She would be very gentle with Choupette. She does not have a personal maid yet, but I adore making her little presents and cooking her homemade puppy food.
KARL: Choupette talks without words; she communicates with me through her eyes. How does Asia communicate with you?
GAGA: Asia and I have a very special bond. She also talks a lot with her big, beautiful eyes. Her ears are especially large for a Frenchie, and I can tell she's comfy at home with Mommy because her ears are down. Asia also loves belly rubs, from everyone, and she lies on her back all the time to let me know!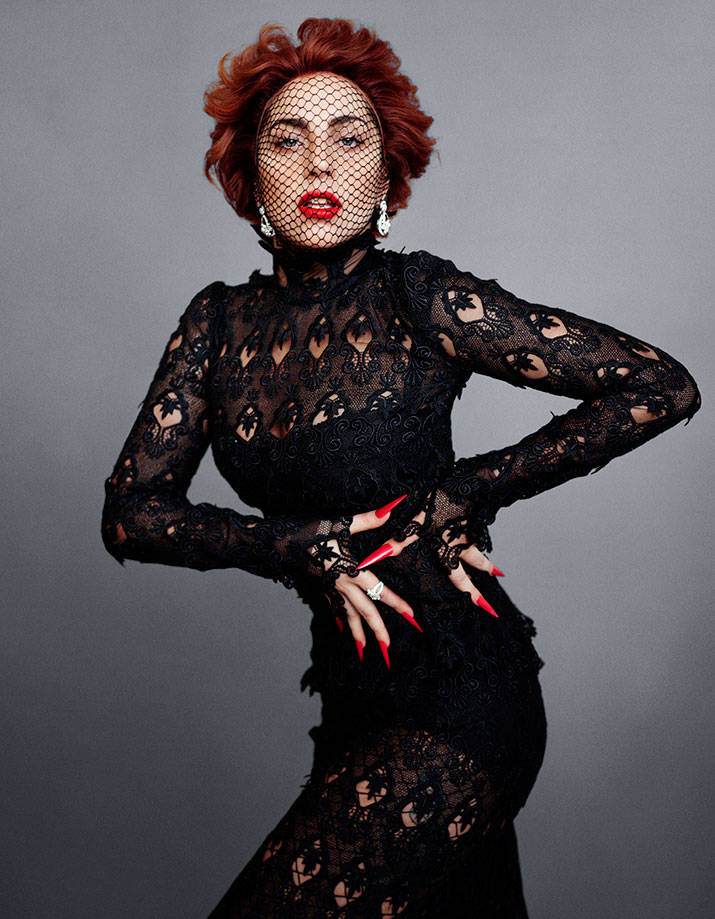 Those nails!!!!!!!!!
KARL: Choupette is my muse. Is Asia your musical inspiration?
GAGA: Asia is my inspiration for many things. She has really shown me the importance of living in the moment. If I don't, I'll miss a precious look on her face! She is a very romantic and loving animal, and this sort of poetry is what art is all about, I think. Interaction. She loves to sit with me when I record jazz. She never barks or makes noise; she just looks at me with her big ears.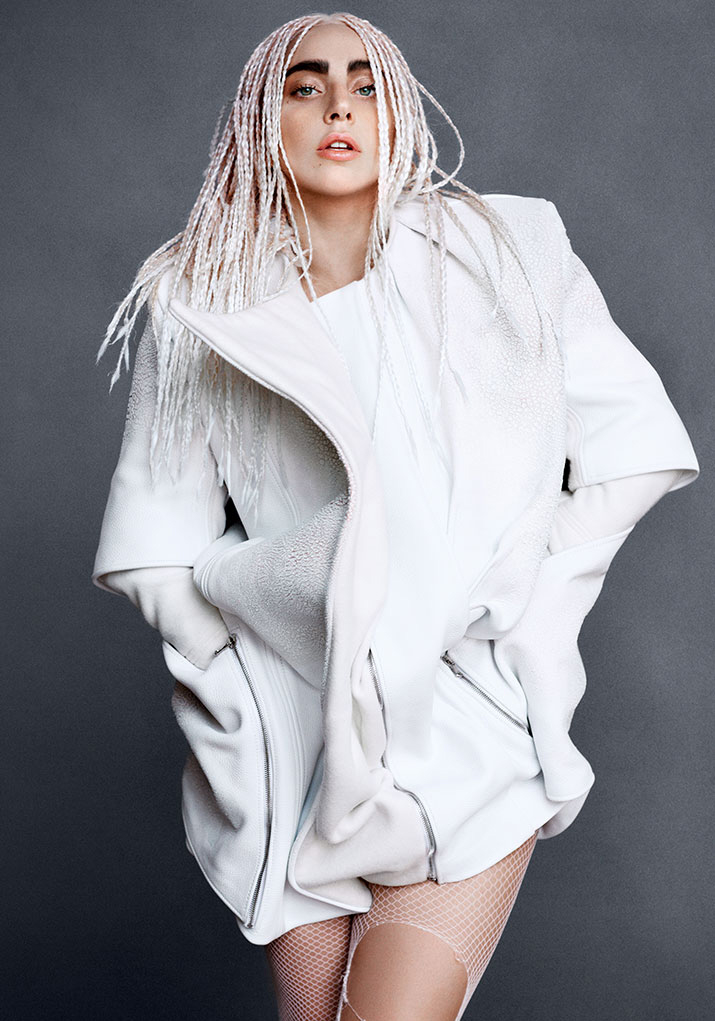 KARL: I think animals are better muses than human beings—they'll never fall out of fashion. What do you think of animals?
GAGA: I love animals. They communicate with us entirely with love, something we all should do. Asia and my love will never be out of fashion—it is unconditional.