Just when one thinks the '7-bedroom-mansion' saga is concluded and ended over a glass of wine, popular controversial blogger, Blessing Okoro Nkiruka, has come out with more drama.
Recall that Blessing Okoro brought ridicule upon herself after she was caught in a lie in which she claimed ownership of a house belonging to a Nigerian billionaire identified as Onye Eze on social media.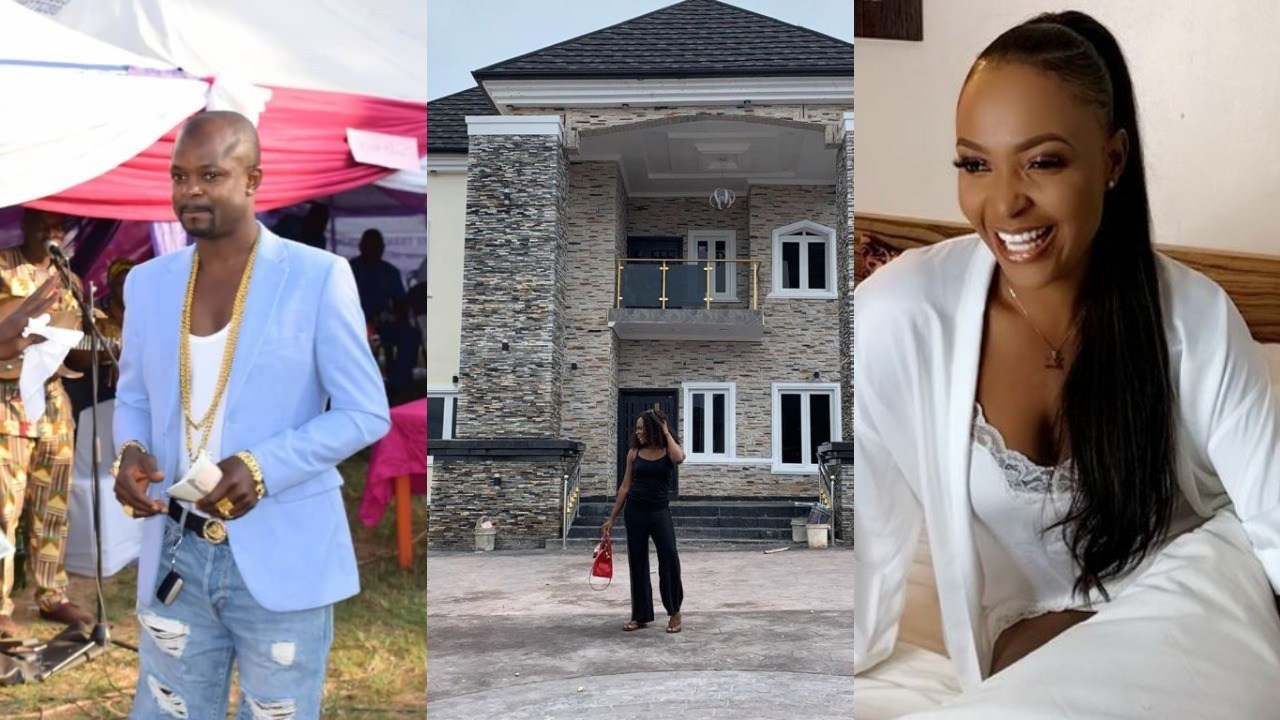 Blessing shared photos of Onye's seven-bedroom mansion and claimed she built it 8 years after her husband threw her out of his one-room apartment.
Unfortunately, the real owner's attention was drawn to what some termed as a fraudulent move and made sure to teach Blessing Okoro a lesson.
Many have branded the blogger a 'house claimer' and a 'liar' on social media and for that reason have dragged her to the ends of the earth. Some have even adviced her to stay off social media but Blessing thinks otherwise.
Recently, she held and an Instagram live session where she burst into tears and shared details of how Onye Eze intimidated and humiliated her.
She stated that she was not arrested by the police but was mishandled by Eze's thugs who handcuffed her and made her confess to lying about being the owner of the house.
According to Blessing, she was invited to the house on that fateful day by Onye Eze and she had no idea what was going to happen there. But on getting there, his boys arrested her and handcuffed her. She says no Police officer did that to her but his boys.
The controversial blogger explained the ordeal she went through amidst tears. She blames Onye Eze and his boys for what she is being put through on social media. She went on to say her life is being threatened.
Blessing likened what she was going through on the internet to death and therefore she prefers speaking up about this ordeal than staying silent as she is being murdered on the internet.
Watch the new video she made on Instagram below.
https://www.youtube.com/watch?v=kirZn-1zZJk&feature=youtu.be