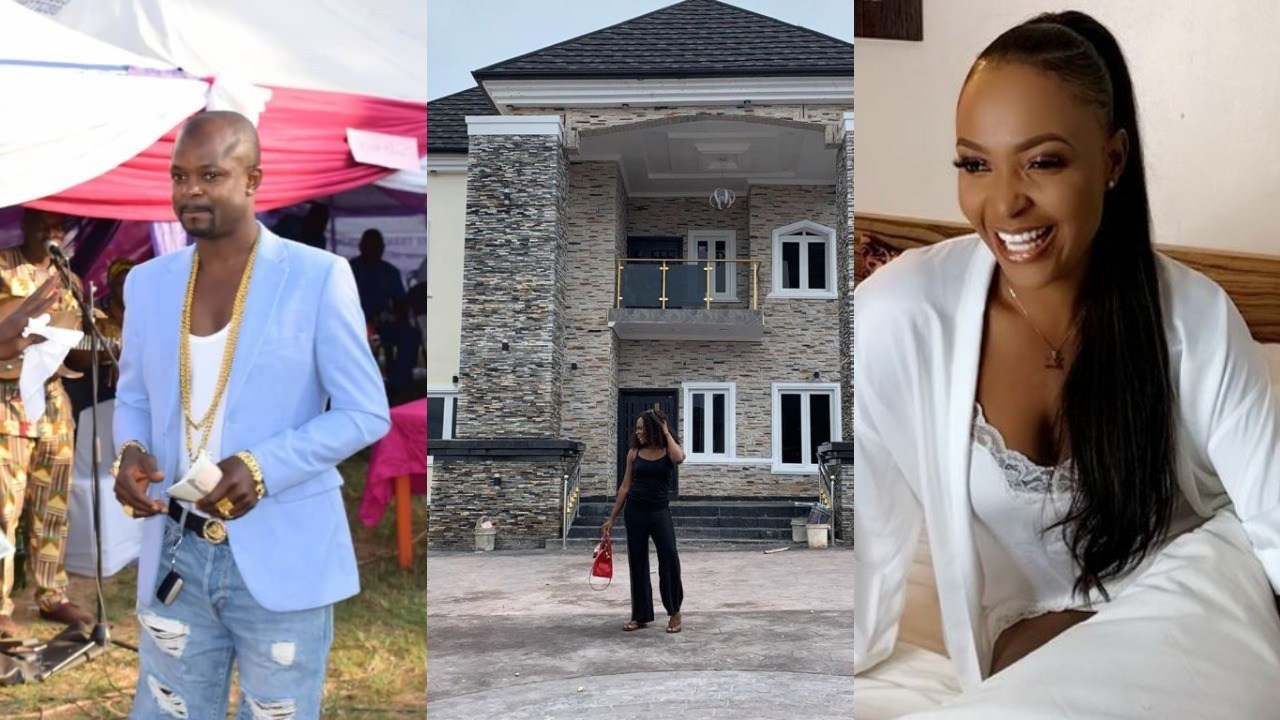 A video has emerged showing Nigerian blogger and relationship expert, Okoro Blessing Nkiruka, sharing a drink with Onye Eze, the real owner of the 7-bedroom duplex she claimed belongs to have built.
This is coming after Onye Eze had arrested and disgraced Blessing for claiming ownership of his just-completed house in an Instagram post she shared along with the photos of the duplex, claiming that she built it 8 years after her husband threw her out of his one-room apartment.
We guess the well-publicized saga has finally come to an end as Onye Eze and Blessing Okoro were captured on camera burying the hatchet by sharing a glass of wine together.
You can see video of them sharing a glass of wine below:
https://www.youtube.com/watch?v=00Am78MvHzk