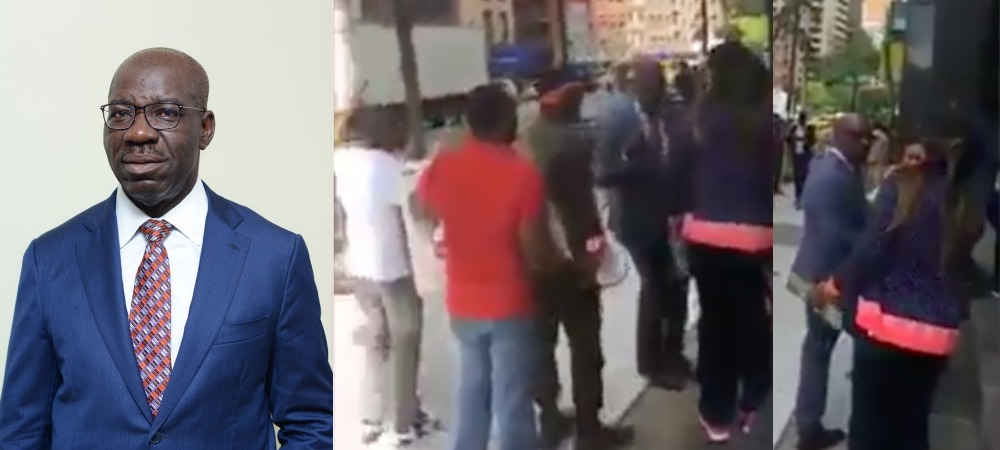 Governor Godwin Obaseki was disgraced by some angry Nigerians who were protesting the illegal detention of Omoyele Sowore at the 74th United Nations General Assembly (UNGA) holding in New York, United States.
Governor Obaseki who attended the global summit with some government officials, was spotted walking outside the UN building in New York when a group of Nigerians were protesting against the illegal detention of Omoyele Sowore, the Convener of RevolutionNow.
On seeing the governor discussing with a lady at the premises of the protest, the protesters started shouting "Obaseki Ole, Obaseki Ole" which means 'thief' and pursued him out of the venue.
On sighting the Protesters, Obaseki made a hasty retreat from the unidentified person he was conversing with.
Watch the video below: