A Lamborghini Huracan Spyder (610 hp) that was stolen in Switzerland has been spotted in Ghana. The Lamborghini which sells for over $260,000 was shipped to Nigeria and then moved to Ghana. The super fast car was spotted at East Legon in Accra.
Luxury Rental Benelux via it's Instagram account announced that the Lamborhini belongs to their client and was rented out in Zurich, Switzerland. Luxury Rental Benelux has promised a €10,000 reward for anyone with tips about the current location of the car.
Zurich media identified the owner of the car as Deniz Torun and he the number plate on the Lamborghini when he registered it was ZG-27482. Torun said he rented the car to a young man with a Ghanaian passport in front of the Hilton Airport Hotel in Opfikon ZH, a municipality in Switzerland.
The car thief has been identified as @Crossifixio_clericuzio on Instagram.He is currently using the exotic car in Ghana with a Nigerian number plate customized with the name, "Chosen 1". He also posted pictures of the car in his house but has deleted all pictures from his Instagram page.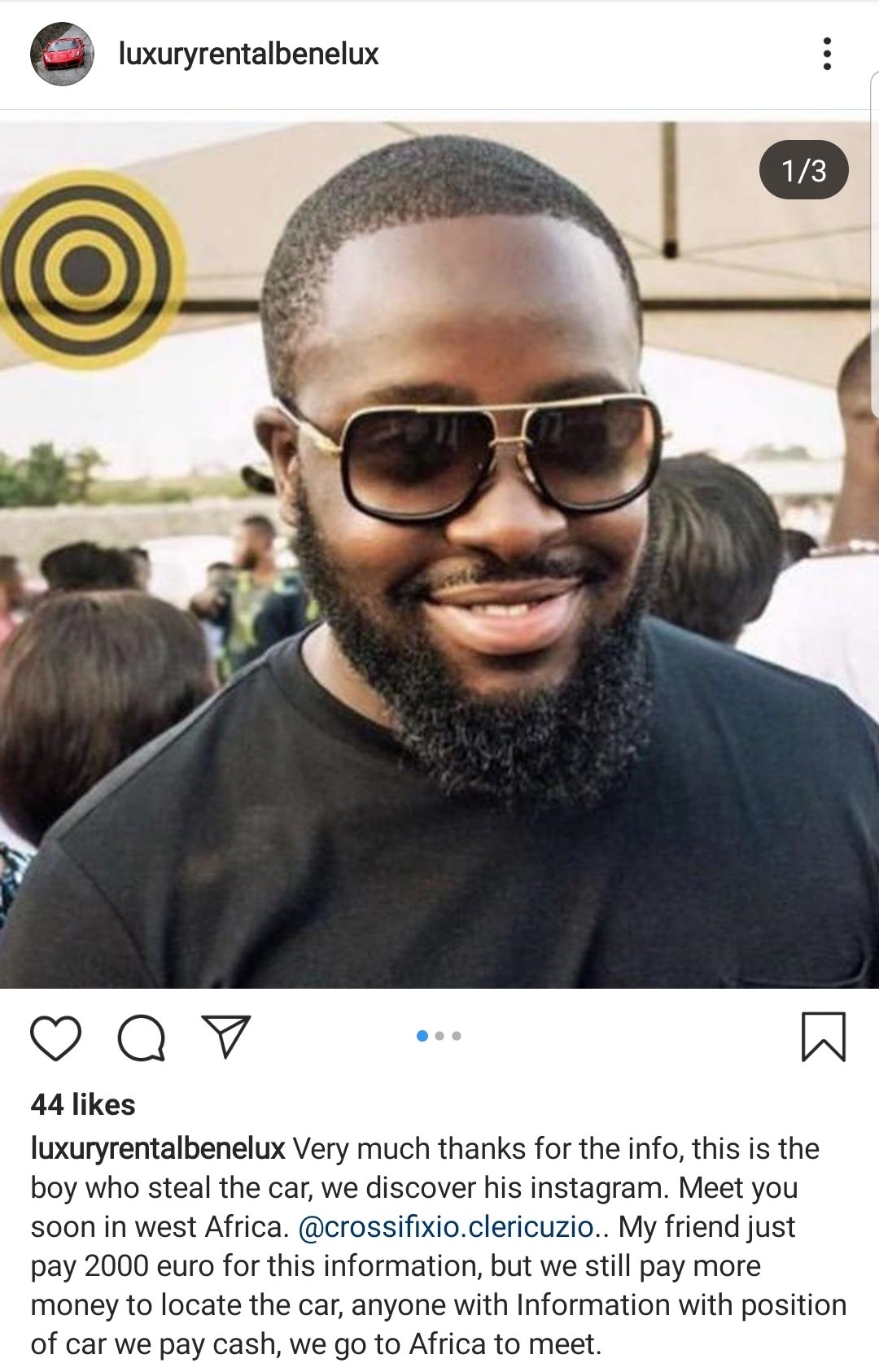 Meanwhile, Nigerian Professor, Chika Nwankpa Squandered $190k Federal Research Funds At US Strip Clubs.
According to government lawyers, the professor submitted several improper charges against his federal grants for 'goods and services' billed at strip clubs, including Club Risque, Cheerleaders, and the Tacony Club, spanning from 2007 until 2017.