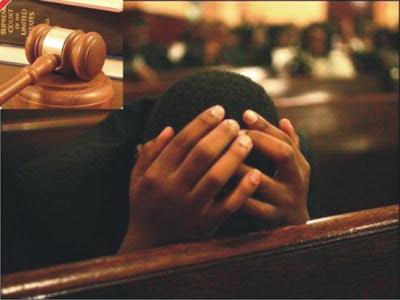 18-year-old Pelumi Alabi, was on Monday dragged before an Osun State Magistrates' Court sitting in Osogbo and charged with two counts of house breaking and stealing.
The teenager was accused of breaking into the house of one Demilade Obiyemi at No. 25 Dada Estate, Osogbo, on Sunday, December 8, 2019, around 12.22pm.
The police prosecutor, Abiodun Fagboyinbo said the defendant broke into the house of the complainant, while he was away in church.
After gaining entry into the house, Alabi allegedly stole items like yoghurt, fruit juice and powdered milk.
Other items are tins of sardine, cocoa beverage, a bottle of groundnut, two sachets of sugar, a bottle of perfume, 15 pieces of noodles and earpiece. The total sum of the stolen items was put at N10,000.
The prosecutor explained that the defendant had carefully studied the schedule of the complainant and broke into his residence while he was attending Sunday service, adding that Alabi and Obiyemi attend the same church.
In his confessional statement tendered as exhibit in court, Alabi said he started stealing at the age of nine.
Asked to read the statement he wrote at the police station, Alabi said:
"Around 12.22pm when I was coming from the church, I branched at Mr Demilade Obiyemi's house, because I knew he would be in church at that time.

"So, I broke into the house through the ceiling with a mopping stick and I stole the stated items and N5,700. I have been stealing from my mummy's purse since I was nine years old."
The defendant pleaded guilty to the charge levelled against him before Magistrate Risikat Olayemi.
The counsel for the defendant, Olusegun Fagbewesa, applied for his bail and prayed the court to consider Pelumi's age. He also pleaded for probation in place of sentence.
In her ruling, the magistrate committed the defendant to bail with some conditions.
Olayemi said by admitting that he committed the offence and considering the prayer of the counsel, the defendant should provide two sureties in the sum of N5,000 and must appear in court with his sureties once in three months for one calendar year.
She said if the defendant could meet all the conditions, he would be finally discharged by December 2020.