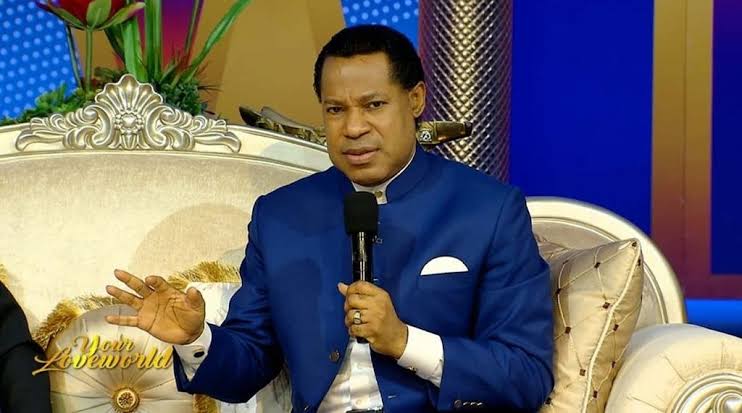 Pastor Chris Oyakhilome of Christ Embassy has responded to backslash by some pastors over his statement attributing the coronavirus pandemic to the introductions of 5G network.
KanyiDaily recalls that Pastor Chris has come under heavy fire after he alleged that the coronavirus pandemic was created in order to popularize the 5G network which he claimed was an initiative to facilitate the antichrist agenda across the world.
The Pastor also stated that some states in Nigeria are currently on lockdown so as to enable the Federal Government to secretly install 5G network.
However, Pastor Matthew Ashimolowo of Kingsway International Christian Centre (KICC), had criticized Pastor Chris for attributing the coronavirus pandemic to 5G and Antichrist.
Pastor Ashimolowo said he is ashamed that some "men of God" are misleading people by allegedly bringing up what he described as 'foolish' conspiracy theories.
Also, Pastor Sam Adeyemi of Daystar Christian Cente debunked claims by Pastor Chris that some states were shut down by the government in order to install the 5G network.
Making reference to 1918, Pastor Adeyemi said churches, mosques, schools and markets were also shut in Nigeria during the influenza pandemic and it was not anti-christ.
Shedding more light on the topic in a live broadcast, Pastor Chris said the theories about the 5G network and its effect do not concern pastors or ministers who are not into technology.
Pastor Chris said he would use the 5G network when it launches because he's a 'Science and technology enthusiast', hence the reason for his interest in the 5G theories.
The pastor noted that he's merely saying if there's a problem with the 5G network, it should be fixed because he's concerned with the health risk involved.
I have to look at my calling to the healing ministry as a priority. You may be a pastor or minister and you are not into the healing ministry; this may not concern you.
"I love technology. I'm a science and technology enthusiast, just studying the capabilities of the 5G I'm wowed and would like to go into it right away but at the same time I'm into healing and meeting with sick people every time.

"So, no matter how enthusiastic I am about the 5G technology I'm going to think of health implications and put my concern for the health risk involved

"I became more concerned when I realized regulators did not seem to care much in looking into the details and these concerns.

"I would love to go on the 5G within hours if they roll it out, but it's important that the health risk area of it be fixed and other challenges.

"We want to go on extraordinary technology, but we must also consider all the health implications that's my point and I see no reason why anybody will think otherwise," he said.
Watch the video below:
https://twitter.com/Naijapals/status/1249256549622714368?s=20