A former presidential aspirant, Adamu Garba has returned to the All Progressives Congress (APC) after he left the ruling party to pursue his presidential ambition on the platform of the Young Progressives Party (YPP).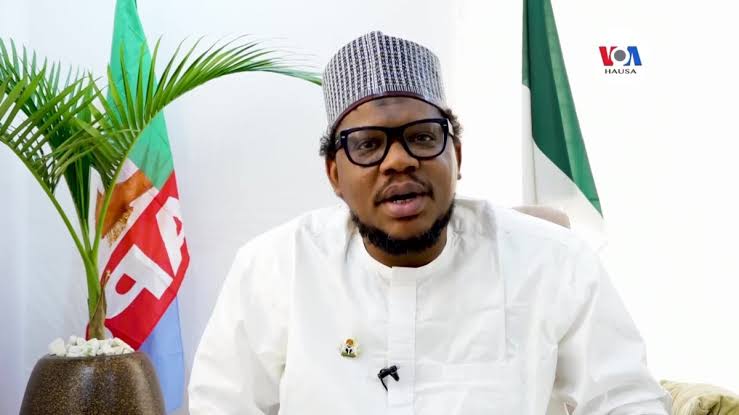 Adamu Garba Rejoins APC
KanyiDaily recalls that Garba had withdrawn from contesting the APC presidential ticket due to the high cost of obtaining the ruling party's N100 million presidential nomination forms and the cost of running for political office.
When he obtained YPP's presidential expression of interest and nomination form in May, Garba said the youth have no future in the APC and in the Peoples Democratic Party (PDP).
However, after losing the YPP presidential ticket to Malik Ado-Ibrahim, the politician has returned to the APC to support its Muslim-Muslim ticket.
Announcing his return via his Twitter page, Garba said it would do harm to the country if he did not support the APC presidential candidate, Bola Tinubu and his running mate, Kashim Shettima.
"Yes, I am fully back to APC. I could do more harm to my country, Nigeria if I did not support a combination of a great strategist and a great tactician on a single ticket.
"It is BAT/Hashim that should take over all polling units in Nigeria come 2023. RE-DECAMPED!," he wrote.
Yes, I am fully back to APC. I could do more harm to my country, Nigeria if I did not support a combination of a great strategist and a great tactician on a single ticket. It is BAT/Hashim that should take over all polling units in Nigeria come 2023.

RE-DECAMPED! pic.twitter.com/sGOIg3ccS8

— Adamu Garba II (@adamugarba) July 12, 2022
KanyiDaily recalls that when Adamu Garba dumped the ruling APC, he alleged that the party has "drifted from its core values and lost its moral bearings."