Rivers State Governor, Nyesom Wike has lambasted the National Chairman of the Peoples Democratic Party (PDP), Iyorchia Ayu, for describing him as a child.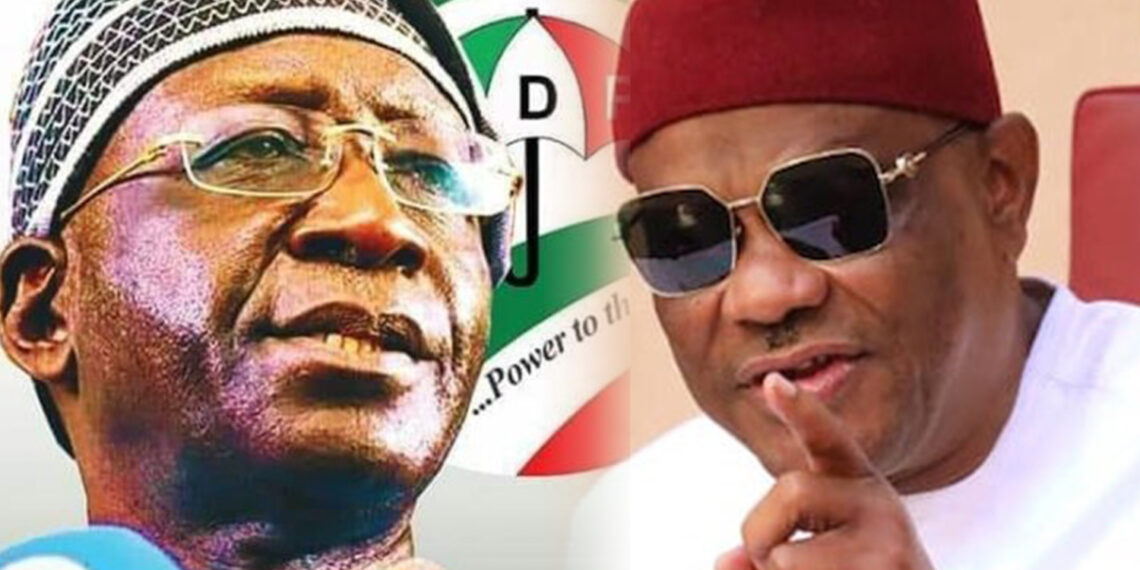 The PDP has been embroiled in crisis since the conclusion of its presidential primaries in May after Wike lost to the former vice president, Atiku Abubakar, and subsequent picking of Delta State Governor, Ifeanyi Okowa as running mate.
Wike's camp has given Ayu's resignation as one of the conditions that must be fulfilled to resolve the post-presidential primaries crisis rocking the opposition party.
The governor had his allies have argued that it is unfair for the PDP chairman and its presidential flagbearer to hail from the same Northern region.
But speaking in an interview with BBC Hausa Service, Ayu said that he was not bothered by those calling for his resignation because they are 'children; who were nowhere to be found when they struggled to form the party.
"When we started the PDP journey, we did not see these children. They are children who do not know why we established this party," Ayu had said.
Wike Replies Iyorchia Ayu
Reacting to the comment during the inauguration of roads in Ikwerre LGA of the state, Wike said those who Ayu described as children brought him from the gutter and made him PDP chairman.
Wike described Ayu as a greedy man who was only after his own interest, warning that if he remains arrogant and refuses to resign, it may cost the PDP the 2023 presidential election.
He said, "Somebody said those of you who said the right thing must be done are boys; they are children. You can imagine what power can do. You can imagine how the ingratitude; how people can be ingrates.
"I thought as a chairman of a party who wants to win the election, your business is to bring peace to the party; your business is not to divide your party, your business is not to show arrogance.
"Dr Ayu said we are children. Yes, the children brought you to be chairman of the party, the children brought you from the gutter to make you chairman.
"Ayu, you were impeached as Senate President, Ayu you were sacked by (former President Olusegun) Obasanjo in his administration two times. Arrogance cannot take you anywhere."
KanyiDaily recalls that former lawmaker, Dino Melaye had also maintained that Iyorchia Ayu would not step down as the PDP national chairman because the party's governors elected him.