In commemoration of the Nigerian Army Day Celebration 2023 within 81 Division Area of Responsibility, a Public Speaking Engagement has been organized to sensitize secondary school students on the composition of the Nigerian Army and its responsibilities as a symbol of national unity, integration and development as enshrined in the Constitution of the Federal Republic of Nigeria.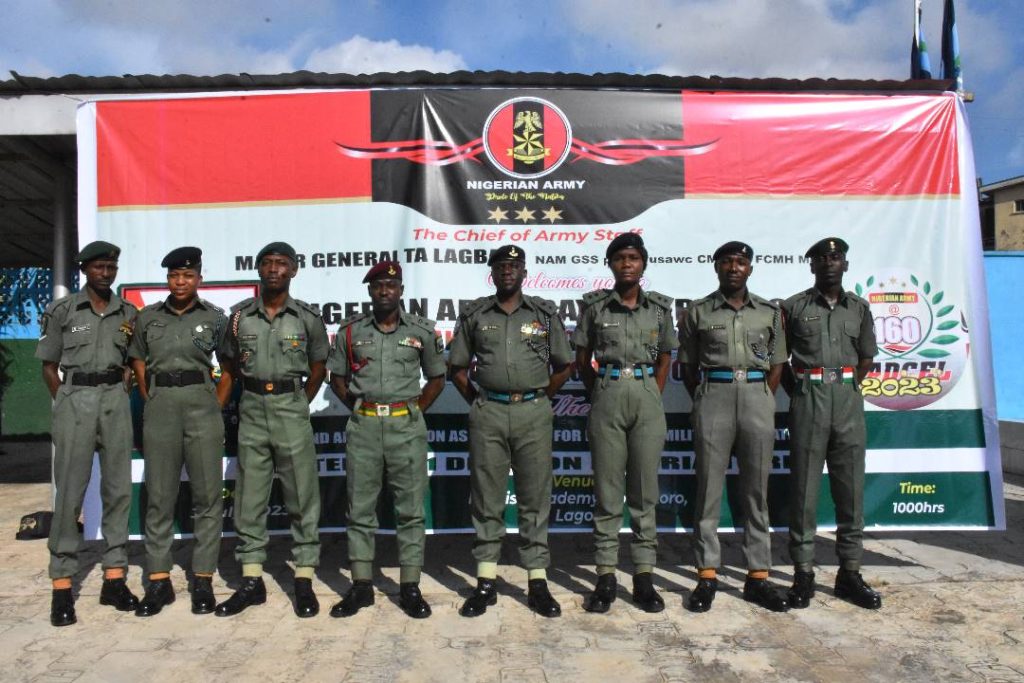 He encouraged the participants to join the Army to protect the territorial integrity of their fatherland and also pursue their goals in life. He enumerated several benefits of being in the Nigerian Army such as, job security, opportunities for professional growth, financial stability, access to quality healthcare, and other benefits like travel, housing, and educational opportunities.
On his part, the Principal of the Baptist Academy, Deacon Gbenga Abodunrin thanked the Nigerian Army for the program as well as choosing the Baptist Academy as the best place to organize the event. He urged the students to take advantage of the opportunity given to them.
Photos from the event below;