Could Lionel Richie Be Khloe Kardashian's Real Father?
After years of reports that her
hairdresser of three decades, Alex Roldan
— and even Kris Jenner's former pal
O.J. Simpson — could be Khloé Kardashian's real father
,
In Touch Weekly
has uncovered a new bombshell that is a stunning game changer in the ongoing paternity saga: A source close to Kris, 58, claims the momager hooked up with Grammy-winning singer Lionel Richie, 65, in the '80s.
"They had a sexual affair — he bragged about it,"

The source, who also knows Lionel, recalls.
"He said he was on the outs with his wife at the time. Everyone was sleeping around with everyone else back then, and Kris was hot in those days."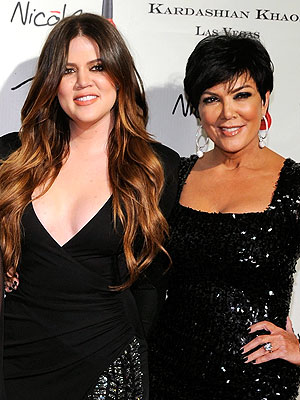 Another one of Kris' friends, hairstylist Daniel DiCriscio, confirms Kris was a party-loving wild child in the early '80s. "She was a big flirt and played around. I've seen Kris do things that would blow people away," Daniel tells In Touch. "Lionel was a huge player back then, too."
Lionel's daughter Sofia Richie, 16, happens to be the spitting image of Khloé, and Khloé has long complained about how little she resembles the Kardashians.
"Sofia," adds the source, "looks like she could be Khloé's little sister." (The Grammy winner's other daughter, 33-year-old Nicole Richie, was adopted.)
Kris herself has admitted she cheated on Robert Kardashian, who died from esophageal cancer in 2003. She confessed to having "wild sex everywhere," during her marriage, with a man later identified as soccer player turned producer Todd Waterman. But sources say there were more men, the "Dancing on the Ceiling" crooner included.