The Islamic State of Iraq and Syria (ISIS) has accepted Nigerian terror group Boko Haram's pledge of allegiance. ISIS spokesman Abu Muhammad al-Adnani announced their acceptance yesterday Thursay 12th March 2015.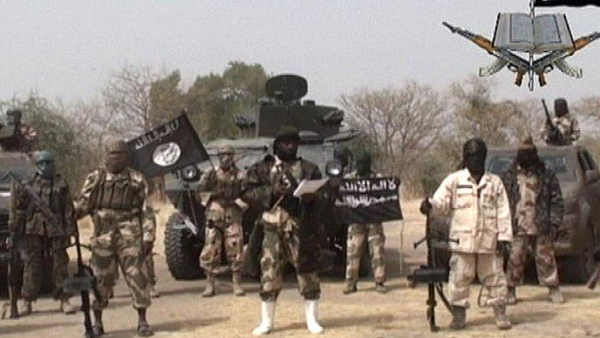 In the ISIS tape, a spokesperson who described himself as Mohammed al-Adnani – says:
"We announce to you to the good news of the expansion of the caliphate to West Africa because the caliph… has accepted the allegiance of our brothers of the Sunni group for preaching and the jihad," ISIS spokesman Mohammed al-Adnani said in the message, using the Arabic name for Boko Haram.

The spokesman also urged Muslims to join militants in West Africa. He rejected suggestions that Iraqi forces and the US-led coalition have recently had a series of victories against IS in Iraq and Syria,
In the same speech, Adnani also said ISIS wanted to take over Paris, Rome, and Andalusia, and destroy Big Ben and the White House.
Boko Haram made the pledge of allegiance on Saturday. In an audio, the leader of Boko Haram, Abubakar Shekau, said his group was reaching out to ISIS based on divine provisions in the Holy Quran, and as directed by the Prophet of Islam, Muhammad. He said every Muslim must have a leader or risks dying in ignorance.
"We announce our allegiance to the Caliph… and will hear and obey in times of difficulty and prosperity, in hardship and ease," "We call upon Muslims everywhere to pledge allegiance to the Caliph."
It's not clear what, exactly, the pledge means or if it makes either group more dangerous—they are, after all, approximately a full continent apart—but Nigeria is taking the collaboration seriously.
Nigerian government spokesman Mike Omeri told Reuters.
"[The audio] is confirming what we always thought. It's sad, it's bad," "It's why we were appealing to the international community… Hopefully the world will wake up to the disaster unfolding here."