When Victoria Beckham found out she was expecting baby No. 4, she was thrilled — even if it was going to be a fourth son.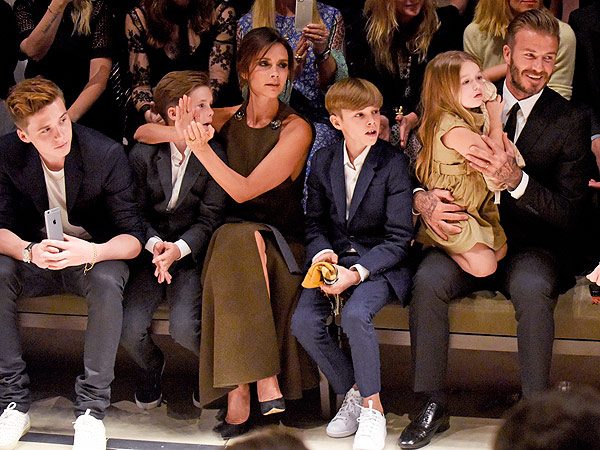 "I was told when I had my scan that I was having another boy at first, I felt so lucky to be pregnant, so whether Harper was going to be a boy or a girl I felt very blessed."
But just before her due date, the designer, mom to sons Brooklyn, 16, Romeo, 12, and Cruz, 10, got a "lovely surprise": doctors told her she was in fact expecting a daughter. And that, she said, was a dream come true.





Though Harper is into her mother's stylish line of work, being the younger sister of three boys — and the daughter of retired soccer superstar David Beckham — influences her a lot.
"Harper loves football," Beckham said of her 3½-year-old, adding, quite jokingly,
"It's like a dagger going into my heart!" Following her brothers around the house in her own little jersey, "it's very sweet," – "As much as she is girly, she's a tomboy as well."
With so much happiness at home, is there a chance for a fifth child for the couple?
"No," she was quick to say, with a laugh. "I've got four! I feel like I've done my bit."