The Detroit mother
accused of killing two of her children and hiding their bodies in her freezer
admitted to at least one of the murders on Thursday, screaming "Yes, I did kill her!" in court.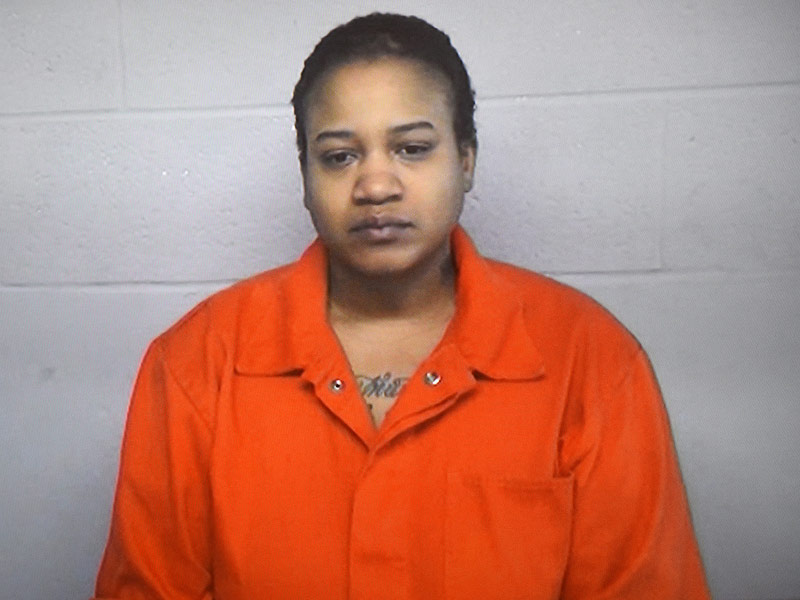 Mitchelle Blair was arrested in March after workers who showed up to evict her for not paying rent discovered the bodies of 13 year old Stoni Ann Blair, and 9 year old Stephen Gage Berry.
In the first day of a trial to decide whether Blair should retain parental rights to her surviving two children, her 8-year-old son testified on tape, detailing abuse he endured and telling the court that he saw his mother kill his siblings and she should go to jail.
Blair screamed at the fathers of her children in court.
"I did it! I never tried to say I didn't. I did it! But that does not negate the fact that they were never there for their children," she shouted.
She also yelled "Yes, I did kill her!" as she was being escorted from the courtroom during another outburst.
Assistant Attorney General Kelli Megyesi argued that it's in the best interests of Blair's son and 17-year-old daughter if her parental rights, along with those of the children's fathers are terminated. The children are currently living with a relative.
Blair is due back in court on June 19 in a separate criminal case, where she has been charged with felony murder, first-degree premeditated murder, torture and child abuse.
Also Read: Father Of Kids Found Dead In Their Mother's Freezer Opens Up