Obasanjo Built Abuja Stadium, Buhari Should Immortalize Heroes With His Own Project – Shehu Sani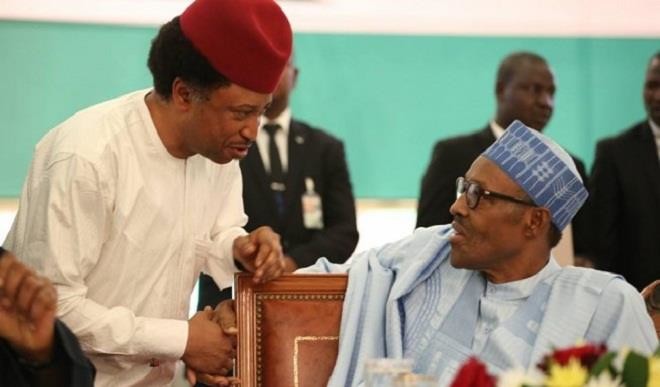 A former Kaduna lawmaker, Senator Shehu Sani has adviced President Muhammadu Buhari to use projects constructed under his administration to immortalize heroes, if the need for such arises in the future.
Shehu Sani gave the counsel in a post on his official Twitter handle in reaction to the President's renaming of Abuja International Stadium as Moshood Abiola International Stadium on Wednesday.
Buhari renamed the stadium during his speech at the first Democracy Day in Nigeria to be marked on June 12, the day 1993 presidential election, supposedly won by the late Abiola was conducted.
However, the stadium in question was constructed under the government of former President Olusegun Obasanjo.
Sani said that it was vital to commend Obasanjo for building a project worthy of being renamed to immortalized a democratic hero. He then advised Buhari to ensure in the future he used a project completed by his administration to do such immortalization.
"It's important to appreciate ex President Obasanjo for constructing a stadium in Abuja befitting of being renamed to immortalise a democratic hero. I will also advice this administration to henceforth use its own completed project for 'any more immortalization,'" Sani said.