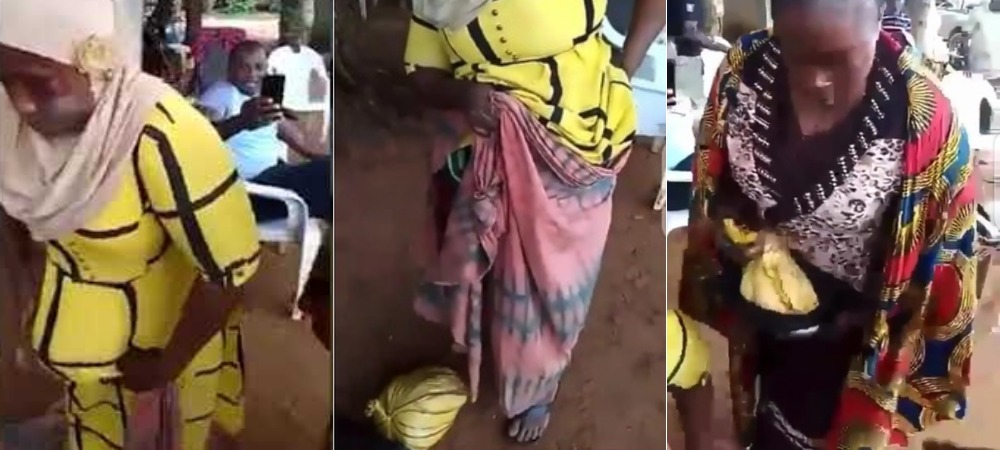 Since the border closure by President Muhammadu Buhari, we have been seeing different dramas at the borders majorly on how rice is been smuggled into the country.
Yesterday, we published a video that shows the moment a woman was caught and disgraced at Seme border by Nigerian customs officers while trying to smuggle rice which was repacked inside nylons and hidden in different parts of her body.
Today again, another video has surfaced showing two women trying to smuggle rice which was concealed inside their underwear and private parts.
Watch the video below:
Meanwhile, President Buhari has approved the extension of the ongoing closure of Nigeria's borders till January 31, 2020, and asked that Custom officers must comply with the new date.