Popular Nigerian singer, Wizkid has revealed why he became a voice for the #EndSARS protest against the extrajudicial activities of the now-defunct Special Anti-Robbery Squad (SARS).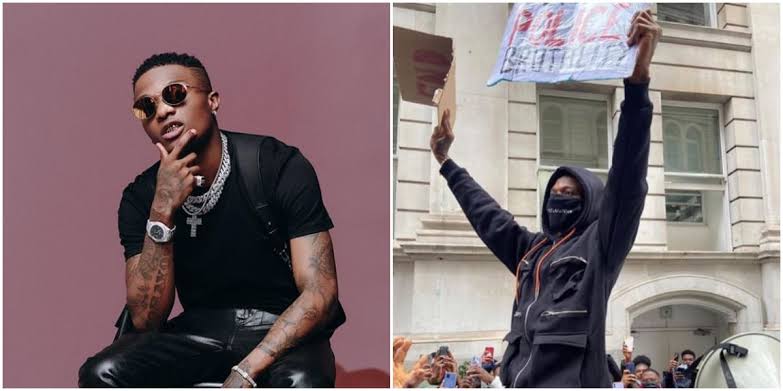 Speaking as a guest at The Beats 99.9 FM with Osi Suave on his album 'MadeInLagos', Wizkid revealed that he's bothered about police brutality in Nigeria because of his loved ones.
According to him, everyone in Nigeria has been affected by police brutality despite being the smallest problem in the country, hence his decision to join the #EndSARS protest.
"I believe if you are young and you grew up in Nigeria there is no way you have not suffered police brutality except your father is Obasanjo. It's an issue that affects everyone. It affects you, it affects me, it affects my family, it affects my friends," he said.
"I have producers and cousins that are on the road every day. I feel like it is going to be a big shame for anyone in this generation in any field you do not open your mouth and speak about the things that are happening in Nigeria. This SARS situation is even our smallest problem in Nigeria that's why we should not be scared."

"Imagine police killing someone as the smallest problem in Nigeria? We don't have food, we don't have light. The things that we don't have is even too much. I feel like it has to get to a point where the people know their power and speak out about certain things. I'm just doing my own little part even though I'm not Martin Luther King. I'm just speaking about something that concerns me personally."
KanyiDaily recalls that Wizkid released his fourth anticipted studio album, 'Made In Lagos' on Thursday, October 29, 2020.