Kano State Hisbah Police have arrested some students of opposite sex found in the same room at some off-campus hostels in Bayero University Kano.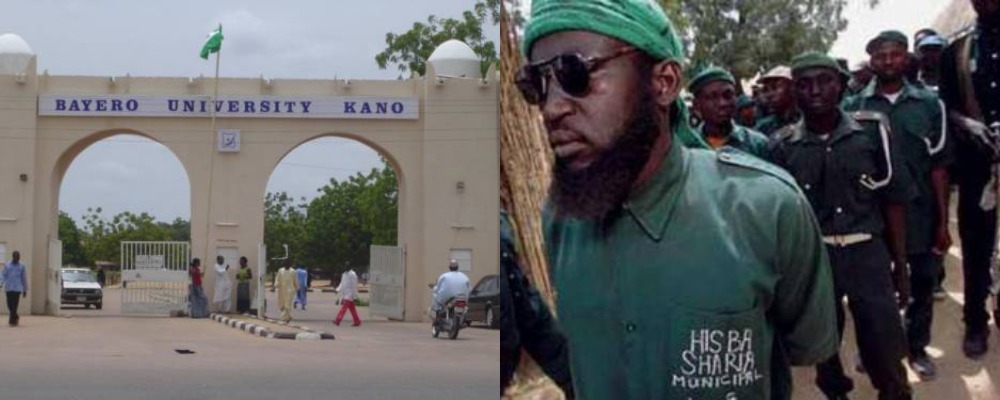 According to SaharaReporters, the incident happened on Wednesday night when Hisbah operatives invaded the campus at Danbare, a small community directly opposite the university's gate.
It was learnt that the Islamic police broke into the students' rooms and took them to their office, sparking tension in the neighborhood as other students kept vigil all through the night out of fear of the unknown.
A source said that the Hisbah police warned students of Bayero University, staying in off-campus hostels against immoral acts.
According to the source, the Islamic police said that any male and female students found together in a room will be fined N20,000 each.
"They told us any guy and girl found together in a room will henceforth be fined N20, 000 each. Warning us to stay away from all immoral acts," a student said.
Despite condemnation from many Nigerians, Hisbah police has continued its push for Islamic agenda in the North.
KanyiDaily recalls that Hisbah police had recently banned girls and ladies from using or possessing mobile phones and sunglasses in Kaduna State.
The Islamic police also banned commercial motorcycle and tricycle riders from carrying two women at a time, playing PES games and even using curve plates to eat.