Filmmaker and founder of the production company Ebony Life Studios, Mo Abudu has addressed claims that she slept with politicians to fund her brand.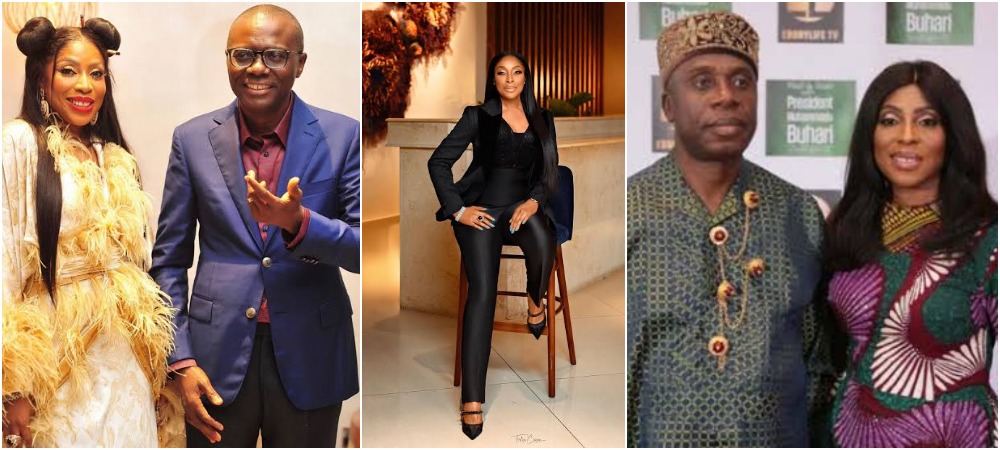 Mo Abudu Accused Of Sleeping With Politicians
In September 2021, Mo Abudu was accused of having back-to-back intimate relationships with governors and other top politicians to secure projects.
But during a recent interview with media personality, Chude Jideonwo, the 57-year-old filmmaker said she is unperturbed by the rumours, adding that her that critics are free to think what they want.
She said, "I listen to my mum a lot and she is wise. She says, leave them, no one knows how water gets in the coconut. So I won't waste my time thinking about what anyone said. Those that know me know me and anyone saying trash doesn't know me…People were calling me to find out if there is something serious happening and I'm like, you guys, I am very okay.
"There are people always there to put you down, people who ask 'why her' because you do the work and get results. Let anybody think what they want. Those that know you, know you. Those talking don't.
"Don't lose focus because these things can be distracting. Someone decided a few weeks ago to come and say all kinds of rubbish. The next day, we were already working. People were calling me like it was something serious.
"I told them I'm really okay. It can be painful because of the young girls that look up to me. I don't want them to think this is what I've done. And, if they do, I worry about them. How do you do the work we've done by worrying.
"Some of my partners called and said, 'my goodness, what's going on there? I really thought Nigerians were a little bit more.' I told them it's not all Nigerians that are like that. I was defending Nigeria. They said it doesn't add up."
We at Ebony life studios have over 30 international projects in development from Netflix to Will smith's company, to Sony and some not announced yet, incredible projects. I get calls every day, about how the western world works when they find someone doing magic, your information spreads and they want to work with you and that is our mission to be global not just Nigerian and African vision. I am getting busy here so let them keep getting busy with their cook up stories.
Like the Hushpuppi story, many other brands bided for it on the international scene but we won it because I, Mo was involved….we are not justifying what he did but what we are saying is that it is a story that needs to be told cos there are many lessons both good or bad for the youths."
The 57-yer-old filmmaker also reacted to claims that she is indebted to banks.
Pointing out that she's not the one to fear debt or growth, Abudu said entrepreneurs who have all the cash it takes to run their businesses might not be paying attention to the likelihood that their vision isn't as big as it should be.
She said, "I don't have feedback on that. If I'm owing the bank, they need to pray for me to be alive to pay back. They should be calling me every morning and asking if I'm okay. And I'd be like, 'I'm fine. I know I'm owing you.
"They need to be invested in my success and everybody wins. I'm not afraid of debt and growth. If I can make a good case and you're happy to lend me the money, I'll take it and do whatever it takes to pay it back.
"I'm still here. Everybody gets paid monthly and the bank has not come to close me down yet. You keep having a conversation with them, although things aren't always going to be rosy. There could be times when you're due.
"And you haven't paid back that month or whatever the case may be. You have a conversation with them and say you're working on it. Everyone does it. If you have all the cash to run your business, the vision isn't big enough."
KanyiDaily recalls that Mo Abudu was recently the subject of media backlash over the negative reviews that trailed 'Chief Daddy 2', her latest film.