The 94th edition of the Oscars was completely overshadowed by a violent altercation between Best Actor winner Will Smith (53) and Comedian Chris Rock, the presenter.
Hollywood superstar Will Smith slapped comedian Chris Rock on stage at the 2022 Oscars after Chris joked about his wife, Jada Pinkett-Smith's hair.

Chris there likens the bald Jada to the character in the movie "G.I Jane". His words below:
"Jada, I love you, G.I Jane 2, can't wait to see it.
At first, this all just seemed like a joke because Will Smith was captured on camera laughing at the joke but seconds after Jada rolled her eyes at the joke, Smith immediately went up on stage and slapped Chris Rock.
Smith returned to his seat and hurled harsh words at Chris;
"Keep my wife's name out of your asshole!"
Will Smith himself won the Best Actor award at the 2022 Oscars for "King Richard"
Smith, who also won the Best Actor in a Leading Role, apologised to the Academy and his fellow nominees. However, he did not address Chris Rock in his speech.. He said;
"I want to apologise to the Academy. I want to apologize to my fellow nominees"
Denzel Washington was heard whispering to the actor:
"At your highest, that's when the devil comes for you," he said.
Jada Pinkett Smith has been open about alopecia in the past.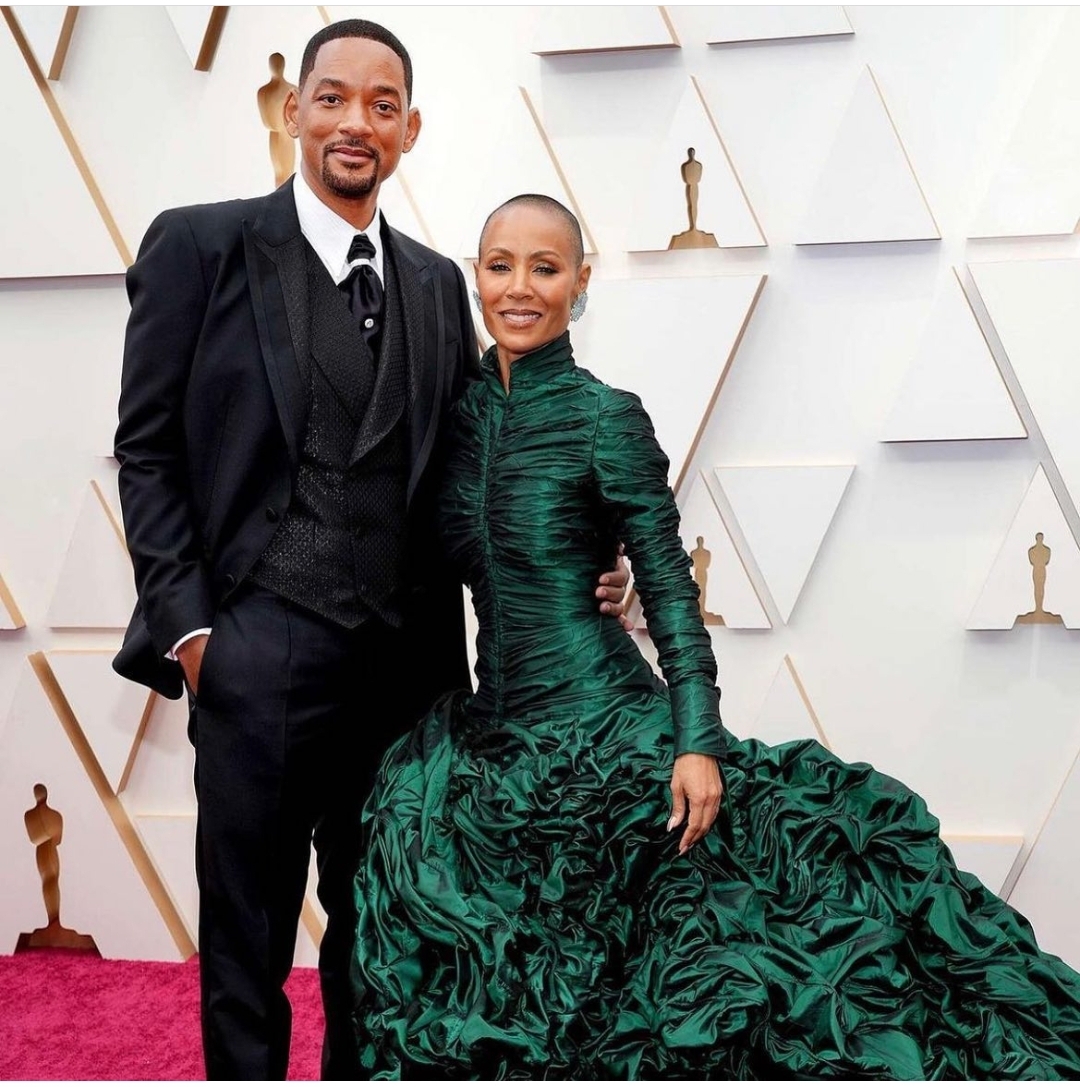 "LAPD investigative entities are aware of an incident between two individuals during the Academy Awards program. The incident involved one individual slapping another, The individual involved has declined to file a police report. If the involved party desires a police report at a later date, LAPD will be available to complete an investigative report".