President Muhammadu Buhari earlier today scheduled an emergency meeting of the Council of State for today in Aso Rock, Abuja, to discuss the growing level of insecurity and killings across the country.
The Council of State is made up of;
President
All past presidents
Senate President
House of Reps speaker
Chief Justice of Nigeria
Attorney General of the Federation
All State Governors
Minister of FCT
Below are pictures from the ongoing Council of State meeting at Aso Rock village in Abuja. In attendance are President Muhammadu Buhari, Vice President Yemi Osinbajo, former President Goodluck Jonathan, General Abdulsalami Abubakar, Yakubu Gowon and others.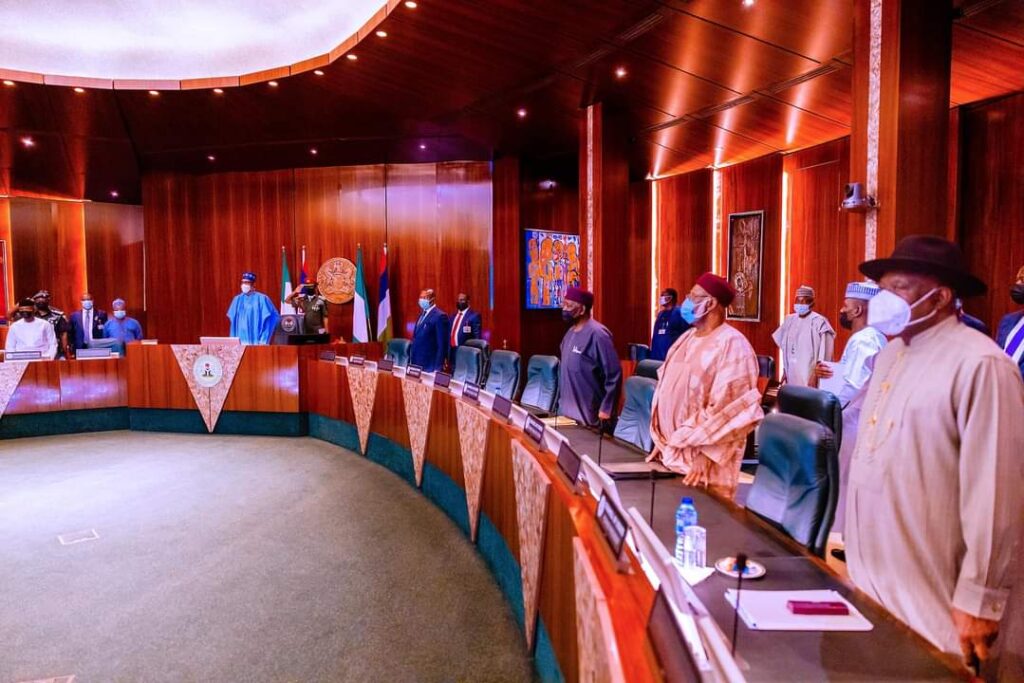 Some State Governors were absent and joined virtually;
A minute silence was observed for former Interim Government Head of State Ernest Shonekan.
The Council of State at its meeting today approved conferring National Merit Award on 434 Nigerians.
On prerogative of Mercy, the council approved clemency and pardon for 159 offenders (prisoners).
It also approved the holding of the National Census after the 2023 general election.
The Council however, rejected the request for the pardon of former Bank PHB Managing Director  Francis Atuche who is currently serving a 12-year jail term for embezzling over N22bn.
Former President Olusegun Obasanjo and Ibrahim Babangida were absent at the meeting.
This is breaking news, more details will be updated as soon as it's available.