A 21-year-old  Nigerian student, Sani Aliyu has been killed by the propeller of a private plane he had rented for a dinner date with his girlfriend at the Statesboro-Bulloch County Airport in Georgia, United States.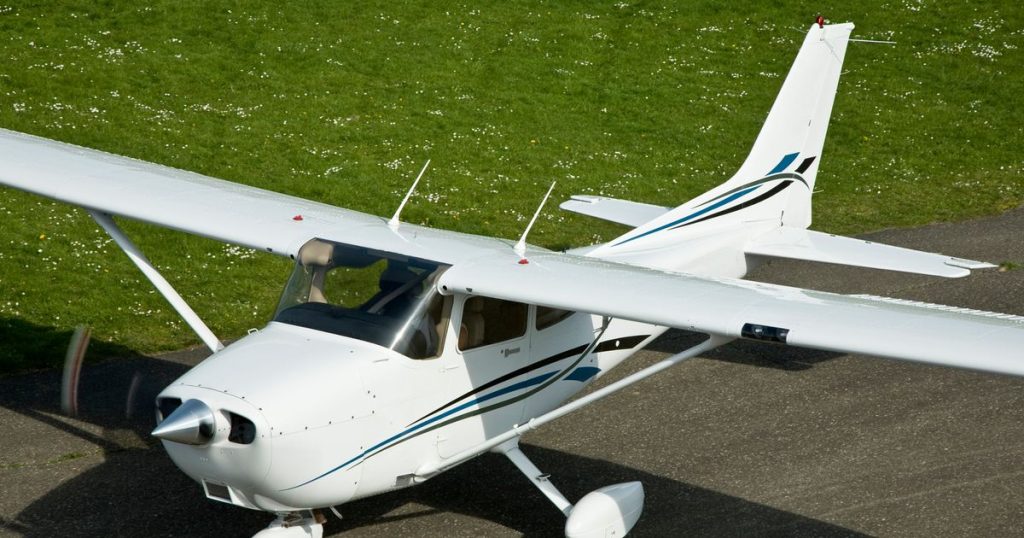 Sani Aliyu Killed By Plane Propeller In Georgia
Aliyu, a student of Georgia Southern University, died in an accident on Sunday night after walking into a spinning propeller of a small plane on the way back from a date with his girlfriend.
Bulloch County Coroner, Jake Futch said Aliyu rented a Cessna plane to fly himself and a young woman to Savannah for dinner on Sunday night.
Upon returning to Statesboro, the young woman got out and walked toward the back of the aircraft. But Aliyu got out and walked toward the front.
"The girl exits the airplane and walks to the back of the airplane and away from the plane … he (Aliyu) walks out … toward the front of the airplane and the propeller strikes him twice in the head and once in the shoulder, killing him instantly," Futch told USA TODAY Wednesday.
Futch said he pronounced Aliyu dead at the scene at 11:23 p.m., determining it was an accidental death caused by cerebral lacerations.
A pilot and co-pilot had flown the couple, said Capt. Todd Hutchens of the Bulloch County Sheriff's Office, who called the death an "accident."
A Georgia Southern University spokesperson, Melanie Simón confirmed to USA TODAY that Aliyu was a sophomore from Atlanta studying management.
Dr. Aileen Dowell, Georgia Southern University's dean of students, said in a statement to the Statesboro Herald that the school was "deeply saddened" by the news.
The statement reads, "We were deeply saddened to hear about the tragic incident that involved one of our students Sunday night.
"I have already been in touch with his family and professors and we have mobilized all available resources to provide counseling and any other assistance the university can give."
The single-engine plane carrying four people, including a pilot, landed at the Bulloch County Airport around 10:35 p.m., according to the Federal Aviation Administration, which is investigating the incident alongside the National Transportation Safety Board.
Ekiti Female Student Kills Boyfriend Over Failure To Give Her N2,500 To Plait Hair