Nollywood actress, Monalisa Chinda taken to social media to recount her past experience with an enemy who she dined with.
Sharing a throwback photo of herself at a restaurant via her Instagram page, the actress recalled how she dined with someone who turned out to be an enemy.
Monalisa said the enemy who she described as a 'witch' couldn't understand why she was progressive and so blessed. She further called on her fan to always pray for God to open their eyes to see beyond the physical realm.
She wrote, "On this day, I had no idea I was dining with the enemy. As innocent as I was…the witch couldn't understand why I am so blessed…listen people! Always pray for God to open your eyes to see beyond the physical realm".
The actress added, "In the case of this person's experience, it as a mix of envy, entitlement, taking one for granted, unnecessary malice which of course came out of greed and witchcraft and uncalled for wickedness which led to her undoing, exposure and now legal issues.
"At the end she will end up loosing the very same thing that made her become so toxic in the first place. And what would have been the purpose of all of that".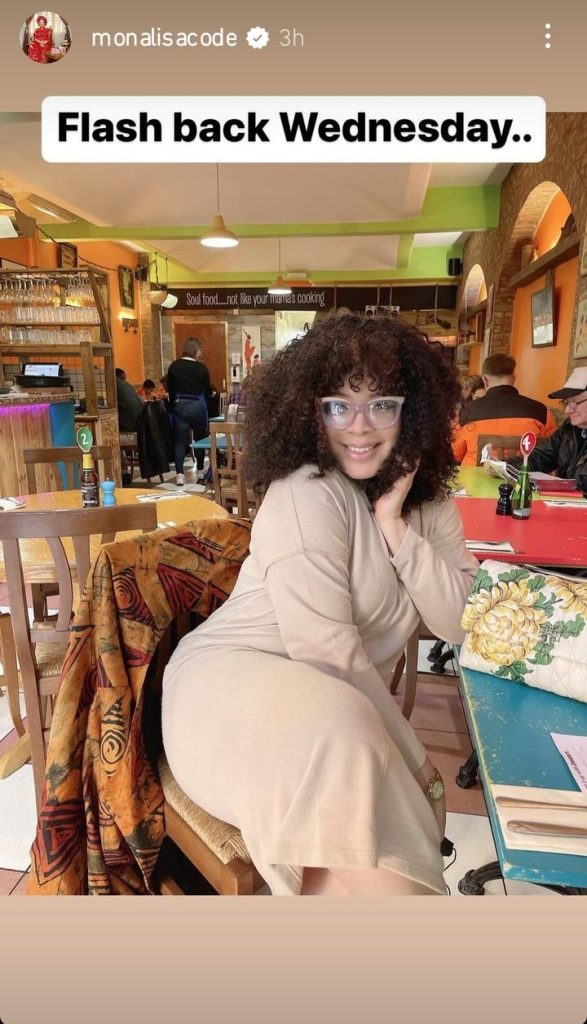 KanyiDaily recalls that Monalisa Chinda had opened up about the heartbreaking experience she endured in her first marriage, saying she suffered domestic abuse all through the five years the union lasted.