Nigerian fashion entrepreneur, Toyin Lawani has slammed a troll who claimed men will never marry single mothers.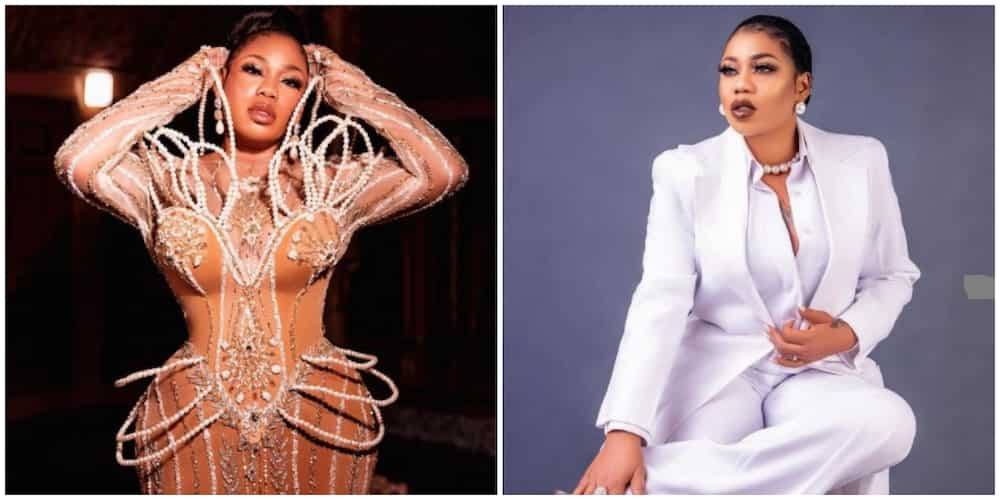 An Instagram user had claimed that 95% of men, including him, would never marry a woman who has a child with another man.
Reacting to the comment, Lawani described the man as a hungry lazy crocodile, claiming that many single mothers have men begging to marry them and adopt their kids.
The fashionista revealed that her mother was a single mother of two before marrying her father and they proceeded to have five kids.
She said that after her parents ended their relationship, her mother still found a man who married her with all seven of her kids.
Lawani wrote, "Buhahhahhahahhahahhahhahahahhahahhahhahahahhahahhahah 🤣🤣🤣🤣🤣🤣🤣 I beg who wan borrow me laugh 🤣🤣🤣🤣🤣 can somebody just laugh with me.
"You never even see where they will be dragging a woman with 3kids like me with my husband 🤣🤣🤣🤣 Kai Wetin we no go hear for social Media street , some people will just open mouth and talk waaaaa🤣🤣🤣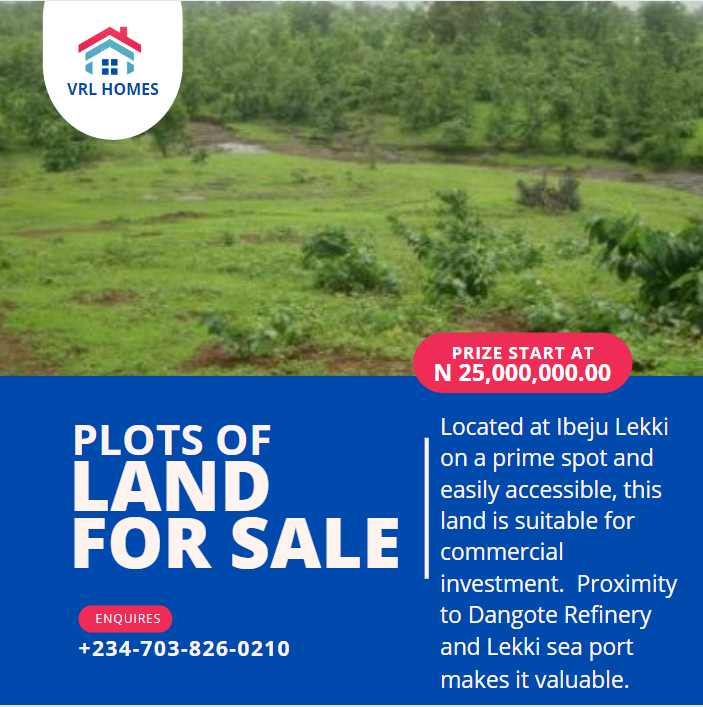 "It's extremely poor thinking for men to think like this , I don't even have words. Love no they see all this rubbish theories o. Kings will even collect peoples wives and all their children and gbesele 🤣
"Bros your pant don loss tey tey, So being A single mother is now a Sin 🥷🏾 My mom had 2 kids before marrying my dad. Had 5kids with my dad and she still found a wonderful man to marry her and took all her 7kids.
"You are a leaner, Man wey love you genuinely will never think about your baggage, only a hungry lazy crocodile like you 📣🤣."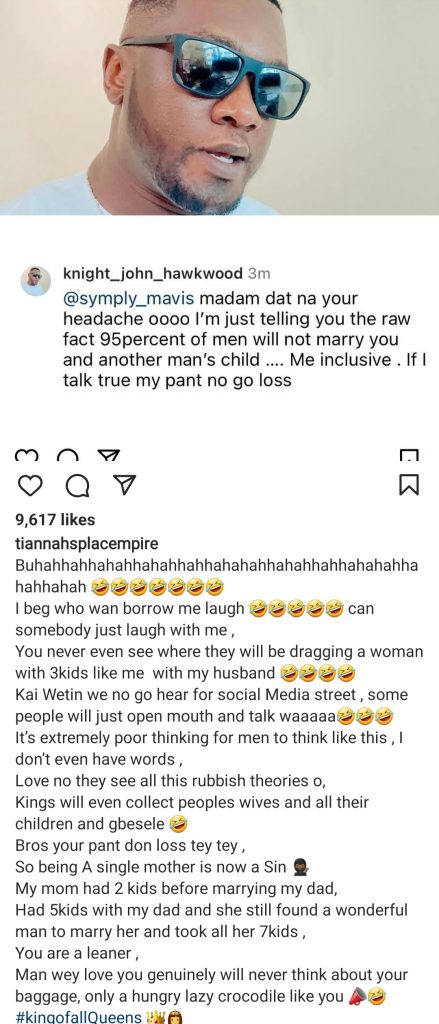 KanyiDaily recalls that Toyin Lawani had recently announced the loss of her pregnancy which she described as 'the most difficult trauma to deal with.'