Nigerian fashion entrepreneur, Toyin Lawani has called out Nigerian celebrities who are fond of reducing their age and lying about it on social media.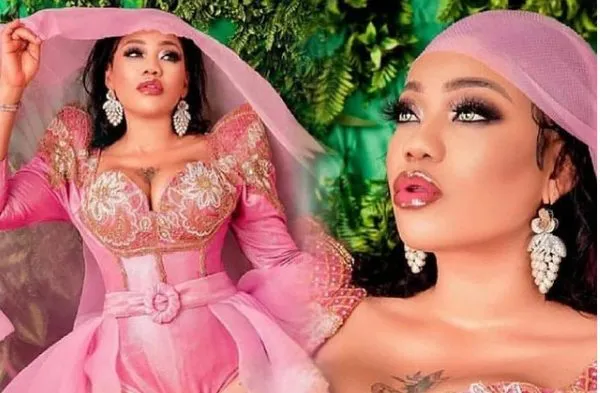 Toyin Lawani Questions Why People Lie About Their Age
In a post shared on her Instagram page, the 40-year-old fashionista revealed that most celebrities lie about their age for fear of being called 'old' and for possible acceptance.
Toyin explained that she knows a Nollywood actress who is 46 but claims she's 36, and that when she confronted her about it, she stated it was the age Nollywood gave her.
The mother of three blamed society for encouraging the practice of "age reduction" because many people engage in 'age-shaming' others, especially celebrities.
She wrote, "When kids are younger like 13 they want to claim they are 18, when they get older they want to claim younger, this rubbish is now very rampant, is it for acceptance or what cause I don't understand.
"I know one Aunty that is 46 but she is still celebrating 36, I asked her why she said that was the age Nollywood gave her and she accepted it.
"Like seriously y'all also need to relax, always quick to call people old and make them feel otherwise, see it's something graceful to get old, nobody will pray not to get old na Abi, If you like paro di thy kingdom come.
"The time God ordained for you will still be the time, Easy people on the acceptance. It's quite irritating with the lies and it's also irritating on how you people Age shame people in the society."
KanyiDaily recalls that Toyin Lawani had recently slammed those criticizing her marital choices, stressing that their criticisms will not stop her from marrying another man if her current husband 'messes' up.