Sani Abacha's Second In Command General Oladipo Diya Rtd Is Dead
Former Chief of General Staff (CGS), Lt General Oladipo Diya is dead.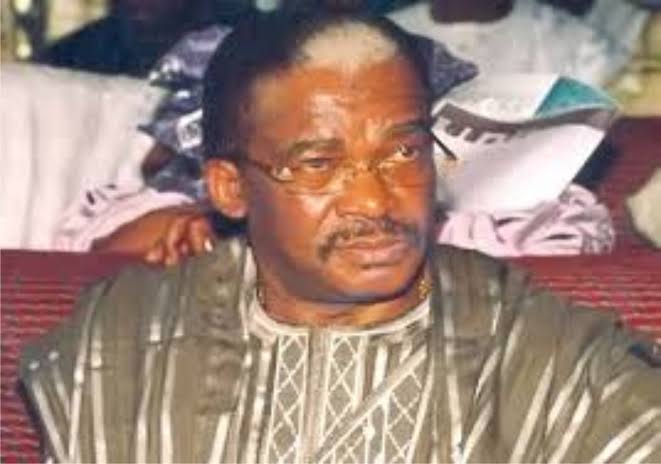 Oladipo Diya, who was CGS under the late Head of State, General Sani Abacha died in the early hours of Sunday.
Diya's death was announced in a statement by his son, Prince Oyesinmilola Diya, on Sunday morning.
It read, "On behalf of the entire Diya family home and abroad; we announce the passing on to the glory of our dear husband, father, grandfather, brother, Lt-General Donaldson Oladipo Oyeyinka Diya (rtd) GCON, LLB, BL, PSC, FSS, mni.
"Our dear Daddy passed onto glory in the early hours of 26th March 2023. Please keep us in your prayers as we mourn his demise in this period. Further announcements will be made public in due course."
Reports say Diya was born on April 3, 1944, at Odogbolu in Ogun State.
The late CGS joined the Nigerian Defence Academy, Kaduna, and fought during the Nigerian Civil War.
He was appointed Chief of General Staff in 1993 and Vice Chairman of the Provisional Ruling Council in 1994. As Chief of the General Staff, he was second in command and the de facto vice president of Nigeria under Abacha from 1994.
He was arrested and sentenced to death for alleged treason in 1997 but regained freedom after Abacha died in 1998.
He was known as the Crying General.
This is because he was captured on camera, kneeling and begging Sani Abacha over the Phantom Coup which he was allegedly involved in.
At 42:00 mins into the video General Diya Oladipo is seen in a video recording shown at the Oputa panel, kneeling and weeping before Gen, Sani Abacha.
Gen. Diya was crossed examined at the Human Rights Violation Commission (HRVIC) on the coup plan 1997 to overthrow Gen. Sanni Abacha, He bluntly denied the fact that he was part of the plan but he admitted he knew about the plan.
He further explained that he was afraid of being killed by the Coup Master Planner if he revealed the plan.
He denied pleading with Gen. Sani Abacha but was shocked to see the video where he truly knelt before Gen. Sani Abacha as tendered by the Lawyer.
Diya lost his wife, Folashade, in May 2020.
In other news, Kanyi Daily reported that the Ogun State Police Command has arrested a 43-year-old man, Abiodun Oladapo for allegedly impregnating his 19-year-old daughter.