Former Big Brother Naija housemate, Angel Smith has slammed a Nigerian man for congratulating a chef, Hilda Baci after she broke the Guinness World Record.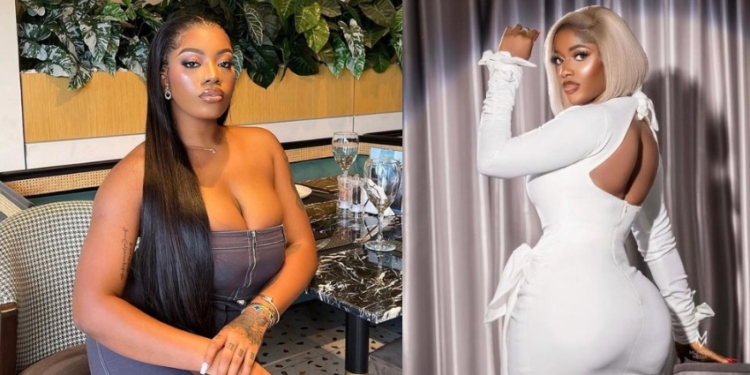 On May 15, 2023, Hilda Baci achieved a remarkable feat by surpassing the previous Guinness World Record for the longest cooking time held by Chef Lata Tondon from Rewa, India in 2019.
The Akwa Ibom chef, who broke Tondon's record of 87 hours, 45 minutes, cooked for 100 hours and 40 minutes to set a new world record as the first individual in the world to spend such an amount of time cooking.
After three weeks of review, the Guinness World Records on Tuesday, June 13, finally confirmed Hilda Baci's remarkable achievement, with an impressive time of 93 hours and 11 minutes.
Reacting to the development, a man named Oluyemi Fasipe took to his Twitter page to congratulate the chef on her well-deserved achievement.
Fasipe's congratulatory message was accompanied by a bikini photo of Hilda Baci, a choice that did not sit well with Angel Smith who described the outfit as "slutty".
Expressing her disapproval, the reality TV star swiftly labeled Fasipe a "silly rat" for seemingly undermining the chef's accomplishments by attaching a bikini photo.
Angel Smith questioned whether the same approach would be taken if it were a man who had achieved the feat. She challenged the notion of celebrating a male winner by sharing a shirtless photo of him in boxers by the pool.
She wrote, "Behind every successful woman is always an agbaya nigga somewhere hating.
"The picture is gorgeous but people have been posting her in "slutty" outfits to deviate the conversation, he could have used a picture of her dressed as a chef"
"Like you know what you're doing with that picture, agbaya
"And she ate too, silly little rat
"You guys are so obtuse on purpose. If it were a man that won this, would you post a picture of him shirtless with boxers on at the pool to tell him congratulations or would you act like a normal human being?."
KanyiDaily recalls that Hilda Baci had defended her dressing and appealed to Nigerians to focus on her ingenuity and determination in putting Nigeria on the global stage, rather than criticizing her fashion choices.