These days, many Nigerian
celebrities know and feel the urgent inevitable need to draw and stay closer to
God as there have been many mishaps in recent times, from Dagrin and mc Loph to
frank edoho and one of Nigeria's multi award winning veteran television
presenters; Deji who currently has reasons to thank God again as he has barely
escaped a deadly assault on his life by the skin of his teeth from what we
gathered to be a crazy ex-girlfriend, a plan that will make Satan applaud with a
standing ovation and throw an award ceremony with one nominee and one winner.
Some say he must have prayerful friends and family and here is
why.
In the past one year, Deji has
survived 2 near fatal bike accidents where he lost 2 of his 4 high speed power
bikes and came out relatively unharmed after a few days in hospital and was
again almost robbed on his way from shows at victoria island more than once by
armed gun men during 2010 Christmas season along apongbon under bridge. This
time, Deji has escaped being trapped in what could have been a fatal
relationship for him with a certain half Philippine half Benin lady, Divine
Logico.
According to our sources, after
meeting Deji two years ago at a show and being casual friends, Divine Logico of
Dudutunez animation and management company for terry the rap man and ijeoma
approached Deji back stage while he was on tour asking for his help with her
family's financial and medical problems, she hounded Deji's assistant, Victor
for months before receiving audience and opened up to Deji about her mother
being in hospital from diabetes and high blood pressure.
She pleaded with Deji to use his
family's medical con
nec
tions to
help her mother. Deji, being a kind hearted philanthropist volunteering in
various charities like HOPE worldwide caring for hiv infected people and
orphaned children is always eager to help young people so he obliged this while
he was back stage and started making calls to various top Nigerian hospitals in
Nigeria where his father, a renowned medical doctor and former secretary general
of the Nigerian medical association was well respected.
Divine and Deji became close in the
following months during which he was allegedly very close with the popular
singer may7ven, daughter to popular footballer Segun Odegbami. Sources say
Divine became jealous of Deji's relationship with may7ven and offered to be a
part of the birthday party Deji was throwing for may7ven so she can be close to
and keep an eye on Deji.
About 5 months after may7ven returned
to the UK, Divine became quite close to Deji fast and often played the good wife
by cooking for him and his friends in his Ikeja house and going out on various
dates with him to the movies, weddings and even bowling. The following months
found the couple discussing about seriously moving in together and Divine got a
few of her friends including former colleague from Hip on TV, Mr Femi to show
herself and Deji some new houses in Ikeja area where she would like them to move
into.
Divine introduced him to her mother
and Deji began supporting Divine who the mother claimed was the bread winner in
her family. He helped Divine secure a light blue Acura MDS car and with the new
house at number 20 Peggy osibor street magodo isheri as Divine and her family
were recently ejected from their home at number 4 ayo fasugba street in the same
estate. Everything seemed fine until Deji had to put feelings aside and look at
his current relationship more objectively.
Deji's friends became suspicious when
Divine began "borrowing" so much property from his house. Divine borrowed
various property like both his 42 inch LG flat screen LED televisions, his
Samsung galaxy tab phones, video game consoles and cash in the amount of
hundreds of thousands of naira to solve her family problems.
She claimed that besides her
mother's health, her father had immigration problems and could not stay at home;
her sister and the child she claimed was her niece had not attended school for
over 2 years. Also she claimed she had debts and the loan sharks were about to
take her to court. Also she claimed that she had an outstanding debt to her
former boss Ayo Animashaun of hip TV after purchasing split air conditioning
systems in the company name on credit from suppliers and her father had been
unable to pay the debt. She claimed that the company was going to take her to
court.
Deji asked some of our sources who
are childhood friends for advice and they agreed to help him investigate the
family further. Upon investigation, shocking revelations came to light about
Divine Logico's many lies and Deji was in shock for days and was considering
leaving the country on vacation due to the mental and psychological stress that
followed.
Deji insisted to his close friends
that the investigation had to be cleared before Deji would agree to commence the
door knocking ceremony which Divine's family had scheduled for the 8th of
October 2011 as Divine and her family had begun introducing Divine as Deji's
wife to all his relatives at Deji's sister's naming ceremony in
Lagos.
Deji was appalled that Divine and her
family seemed desperate with actions at the naming ceremony and expressed his
concern to Divine, saying they should slow things down and even go on a break
for a while since he still had many un answered questions; that's when all hell
broke loose.
Also Deji was concerned that Divine
and her family were desperate for Deji to introduce them to more celebrities and
coerced him to introduce them to Mercy Johnson, KC of Kc Presh and a few others.
Divine's family hustled Mercy Johnson for invitations to her wedding with Odi
and were desperate to meet more celebrities.
She even requested that Deji speak
to the Emcee of the Wedding AY announce them together. Deji reluctantly agreed,
but stylishly declined taking photos in public since he prefers to keep his
relationship private. When we called Deji for comment on this matter and
revealed part of our investigation, he asked for our sources and did not comment
further on the matter.
According to our sources, upon the
much needed investigation Deji family realised that Divine had told him so many
lies. Her father who she claimed was on business in Nigeria was actually an
illegal immigrant and was on the run from the Nigerian immigration after
allegedly conducting illegal businesses in Nigerian and was holed up in
Ikeja.
The six year old child Laurina who
Divine claimed was her niece was actually a love child between Divine Logico and
her father Mr David Logico which she bore for him six years before. At this
point Deji called his family and asked them to keep their distance till he could
investigate further. Deji later discovered that Divine and her mother had been
communicating with members of his family behind his back on matters to do with
international business as Deji's mother is a business woman conducting
businesses in parts of Europe and Nigeria.
Deji discovered that Divine and her
family were about to send forged scam documents to his mother in Europe with the
guise of conducting business with her company. The business she asked Deji's
family in London to help with is alleged to be a scam to defraud a certain
martin rose. Deji's family contacted him and he asked them to stall till he
could find out what was really going on. At this point the pressure was too much
for Deji and he decided to step back a bit from Divine and her family saying
things had snow balled too fast.
Divine got angered when Deji broke
up the relationship and stopped picking her calls especially after she and her
mother she asked him to help with the alleged scam and he declined.
After Deji put the relationship on
hold, Divine and her family approached Deji's sister and begged her to speak to
Deji on her behalf. Our sources confirmed that Divine's mother is in the habit
of coercing potential suitors whom she felt into marriage with her daughters and
in fact Divine's immediate elder sister Toyin was in one of such
relationships.
Divines elder sister Toyin's
husband, Chris, was arrested by the police in Abuja and forced to marry Toyin,
Divine's sister under duress as orchestrated by Divines mother. Divines
grandfather used to be with the Nigerian police and Divines mother exploits his
influence within the police force for her purposes. Currently the unlucky young
man Chris is married to Toyin, Divine's elder sister and lives in the mother's
boy's quarters with their baby in the same compound. Our sources say Divines
mother runs the marriage and attempted to do the same to Deji about the time
when he called off the relationship. The Logico family were then in financial
peril as Deji has stopped paying all their bills and Divine could not return the
funds she had allegedly borrowed. Also since Divine and her mother could not get
Deji to agree back into the relationship after Deji's sister failed to persuade
him and she resorted to speak to Deji directly again. Divine was provoked when
Deji did not return any of her calls and also that of her mother's. Eventually
Divine and her mother called Deji's mother in Europe. She responded that Deji
was an adult and could make his own decisions, that it was ungodly to force a
man into any relationship. She also said if Deji called off the relationship, he
must have his reasons. She however agreed to speak with him and inquire what was
happening. One of our sources was with Deji when he received his mother's call
and explained the whole situation. His conclusion was that he wouldn't rush or
jump into any marriage now, he is still young and needed to clarify Divines
family further. Also he mentioned that a broken relationship is better than a
broken marriage.
Further investigation revealed that
one major reason that Divine was desperate to settle down with Deji was because
he is already taking care of her whole family and was about to send her sister
and the child she claimed was her niece to Europe to stay with his family and
commence education as they had been at home for over 2 years due to lack of
funds.
Also as Deji declined to be part Divine's family business due to many
unsettling facts about her father's immigration status plus the proposed deal
with the alleged martin rose of askari aero parts and many other grey areas, as
he had told her that he would only support the company he registered for her
called "Divine Gracia Logico ltd", since he could track her business progress
this way and ensure she wasn't involved in any unbecoming "business". Divine
agreed but her mother felt offended and considered Deji's refusal to be a part
of the family business as an insult to her personally.
At this point, Divine
and her family went to Deji's sister house again, when Deji's sister could not
reach him, they left her house on Saturday 10th November and headed for Deji's
house. They tailed him from Ikeja under bridge according to our sources to his
Ikeja home. When Divine confronted Deji outside his house and requested they go
inside to discuss all what was going on, Deji got suspicious and declined saying
he had to rush out for an event and they should talk briefly outside and he
would see her later. Divine asked that she wanted to pick up a few of her things
from his house. Deji obliged that she should come alone but a few minutes after
Divine entered his house, her mother barged in with some other members of her
family. They demanded that Deji sit and have a talk with the family on behalf of
Divine all in the presence of some of Deji's staff.
Divine and her mother had then called
a few of her police friends and claimed Deji was going to expose their family
secrets. They confiscated his phone and began deleting pictures Deji had taken
while he dated Divine and all other details to do with Divine and her family.
They attacked Deji when he tried to leave the scene so he told his assistant to
call his lawyer as his phone was seized by the police, and proceeded to area F
police station where a certain Inspector Daniel upon seeing Deji, acknowledging
that he had followed his career closely as a fan and hearing the allegations
scolded Divine and her mother for being ungrateful and unfair to Deji who had
catered for her family.
He advised Divine to keep her
mother out of her relationship with Deji. He also scolded the police men for
even taking Deji's phone as Deji's lawyer who got to the police station mid-way
through all the drama warned that that was a chargeable offence. One of the
police women commented that it was women like Divine who would spoil the few
good men for the rest of the ladies.
The police then asked Deji if he
wanted to continue the relationship. Deji said an emphatic NO. He said God
allowed this incident to happen as it had clarified the kind of family Divine
Logico was from and that he and his family wanted nothing to do with them.
Deji's lawyer also added that as long as they left him alone, he would not press
charges as Deji didn't want the media attention. Everyone should go their
separate ways. Deji decided to let go of all the property and cash that Divine
had borrowed from him which she wanted to use to furnish her office; dudutunes
studios in Ikeja all for the sake of peace and was glad that he hadn't agreed to
the date of the introduction.
All this was on Saturday. On Monday Divine
began calling Deji's family apologizing for the incident and requested to meet
with Deji to iron things out. Deji at that time had travelled for an event but
expressed over the phone that he still stood his ground on not wanting anything
to do with Divine and her family. Divine then proceeded to speak to Deji's
pastor. a certain pastor Shadrach Obasa of international churches of
Christ.
After Divine could not get audience with Deji, she became
desperate calling one of our sources who is Deji's childhood friend to reach out
to him. Our source revealed to Divine that Deji was done with the relationship
and that everything was too complicated. In all, he was most offended that
Divine lied about the love child between herself and her father and couldn't
trust her again. He just wanted to be left alone. Divine wouldn't take no for an
answer and kept pushing Deji's pastor to get him to attend a sit down meeting to
resolve the relationship. At this point, all members of Deji's family had cut
off all communication from Divine and her family as Deji's lawyer, barrister Sam
advised. Deji went back to his normal life and had a thanks giving service at
his church our sources say. Divine immediately went to Deji's sister's house a
pharmacist married with 2 children and asked that she speak to Deji to get back
into the relationship. Deji declined then Divine went to Deji's pastor. Deji
granted audience to his pastor but declined to meet with the
family.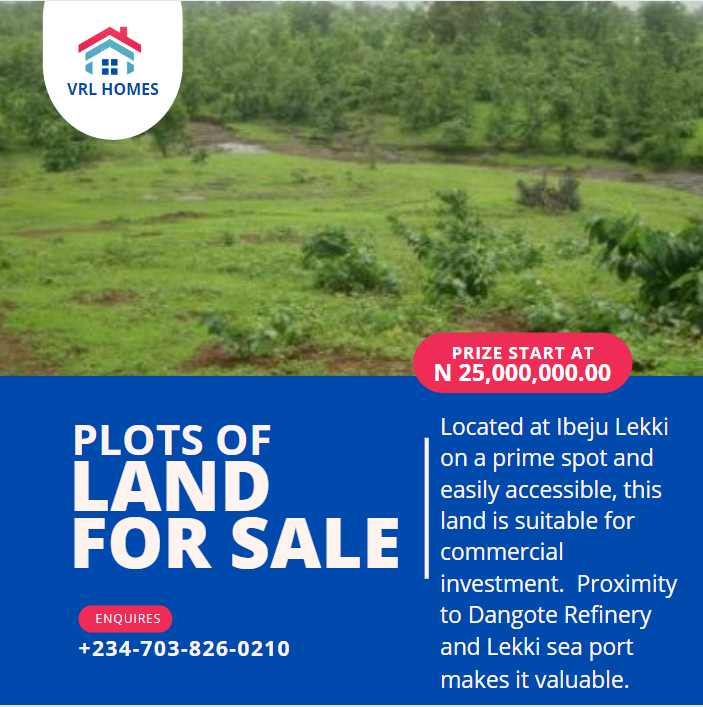 At
this point Divine was infuriated and lied to the police that Deji threatened to
expose her family secrets again. Divine came to Deji's house at 6 am on the 23rd
September Friday with the guise to the police that Deji's other female friends
were harassing her and threatening her life.
When Deji got the station with his lawyer and
publicist Mr Hazeez Balogun, who had placed a call to the Public relations
department of the police to declare Deji missing, Divine and her mother admitted
that they had been trying to talk to Deji for a while to forgive Divine and he
was being difficult. The police got angry about being used for a fool's errand
especially after they realised who Deji was. Eventually Divine asked about the
future of the relationship in front of the police and her family and Deji still
declined and got his lawyer to restrain Divine and whole Logico family legally
from coming anywhere close to him or his family or even contacting him in
anyway.
The
Logico family then begged that Deji not expose the family secrets with regards
to the alleged scam and how they had embarrassed him twice in his house. Deji
agreed still on the condition that Divine would leave him and his family alone
forever and return the property Divine had borrowed from him. Divine had
collected two 42 inch flat screen televisions, some video game consoles, galaxy
tab pads amongst other items to furnish her office at dudutunes in Adeniyi Jones
Ikeja.
At the time of press Deji Falope has
been unavailable for comment and his lawyer and publicist are expected with a
press release soon.
also investigations are underway into
the alleged scam. stay tuned
Culled From: niyitabita.blogspot.com