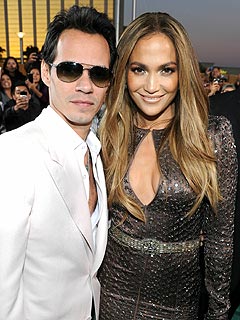 Jennifer Lopez and Marc Anthony want to set things straight about their divorce.
"The parties are working together to reach a friendly resolution that's in the best interest of their children," Lopez's family law attorney Ron Anteau tells PEOPLE.
The statement follows a report that Anthony, 43, was seeking to find out whether Lopez, 42, was hiding money in offshore accounts, which an Anthony source said was "ridiculous."
"He's not seeking financial support from her in this divorce. Never has, never will," the source added. "This is about trying to figure out how best for two very busy parents to share their children."
The two stars are parents to 4-year-old twins Max and Emme.